With the increasing popularity of VR gaming, there have been many variations and evolutions in the types of gaming experiences available. What was initially limited to wearing headsets and gaming at home has turned into playing with friends in warehouse-scale arenas and trying out escape rooms and other immersive adventures that take you to different dimensions.
While naturally there are many competitors in the gaming industry, some names stand out more prominently when compared to others, and Zero Latency is one such brand.
At Meetspace VR, we offer thrilling Zero latency VR gaming experiences and know all about their key features that make it so popular. If you're wondering about the same, we've got you covered.
Here's a short guide on what is zero latency and all that it entails to help you understand what this high-powered VR gaming experience has in store for you.
So without further ado, let's take a look!
What Is Zero Latency?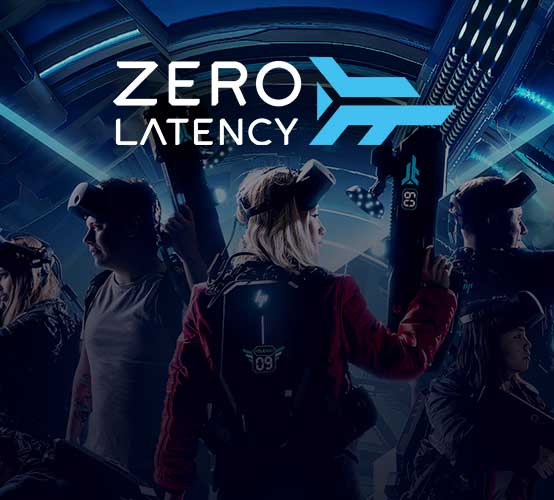 Zero Latency is world-renowned for its multiplayer, free-roam VR experience in a warehouse-scale arena. If you've tried this thrilling experience at our Nottingham or other locations, you'll know exactly what we're talking about.
This brand is dedicated to creating an immersive and engaging VR gaming experience that can be tried out by multiple people, ideally in groups of 6 to 8. With various locations that span the globe, it's sufficient to say that if you're a big fan of VR gaming, Zero Latency is something you'll already be aware of.
Since this high-octane experience offers thrills and adventures galore, it engages every gamer in an experience like no other. From fighting off zombies to a war in the depth of the cosmos, there are several adventures that Zero Latency brings to the table.
This makes it immensely popular amongst people of all ages.
Key Features Of A Zero Latency Experience
The popularity of Zero Latency means that it has certain unique features that make it entertaining and addictive. While there may be several different VR companies offering unique gaming experiences, Zero Latency stands out amongst the crowd and rightfully so.
Here are a few stand-out features of a Zero Latency gaming experience –
Proper Equipment And Get-Up To Leverage The Experience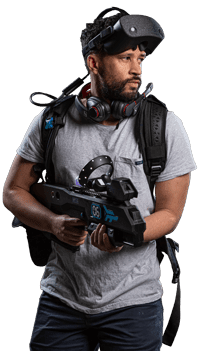 The VR headset strapped to the backpack may seem a little difficult to manage but in truth, it adds to the entire interactive experience of the game. Since these features are necessary to truly indulge in the experience of the different dimensions of the gaming world, having a proper get-up is important too.
With Zero Latency, you get just that. This experience includes –
VR Headsets

– Provides crystal clear graphics and sounds to enhance the experience

Backpack

– An ultra-performance computer in the backpack that powers your VR experience

Controller

– Adds to the immersive nature of VR gaming to give you better accuracy to proceed with the game
In any Zero Latency gaming location, these equipment are crucial to your overall gaming experience, as you can then proceed to immerse yourself in the world of VR fully.
Moreover, with safety measures in place at our warehouse-scale free-roam arena, you can enjoy the experience to the fullest without any concerns.
Thrilling High Octane Adventures Of Various Levels
Another great selling point of Zero Latency is the variety of gaming experiences that you can try out. Usually preferred with a group of 8 people, any Zero Latency game transports you to a realistic world where you have to survive or fight to emerge victorious.
Escaping Vaas and his crew on FarcryVR, surviving a post-apocalyptic world in Undead Arena, journeying through a secret military space station in Singularity, the many high octane adventures provide challenges and power-packed adventures of different levels that push every gamer to perform their best. With such an engaging atmosphere, it's hard to not get enthralled – the atmosphere is that addictive!
Add playing the game with your buddies or family members and the experience gets a whole lot better. Moreover, with the different challenges provided by these games, you get the option to choose your preferred adventure that meets all your gaming preferences.
Mark our words when we say – It. Does. Not. Get. Any. Better!
Join Us At Meetspace VR For A Thrilling Zero Latency Experience
Now that you know what Zero Latency is and all that it entails, why not try the adventure at any of our locations?
At Meetspace VR, we strive our best to provide an unforgettable VR experience to our gamers and ensure that you have an amazing time. You can also try our challenging VR escape rooms or experience the frenzy of our VR Arcade – the choice is yours!
To find out more or to book a slot, get in touch with us today!