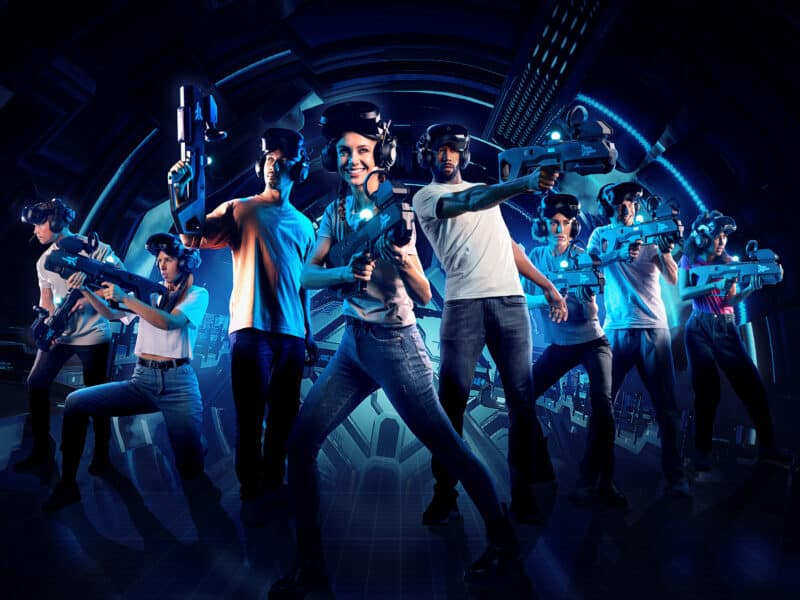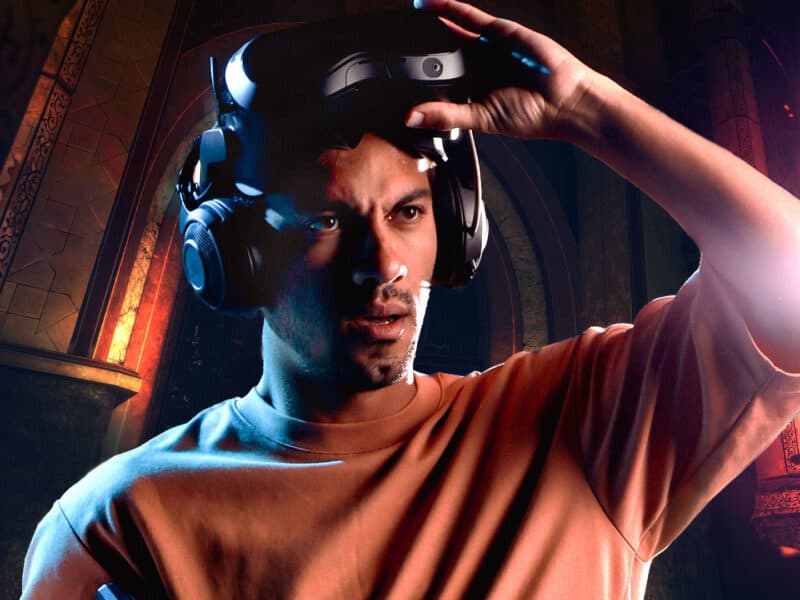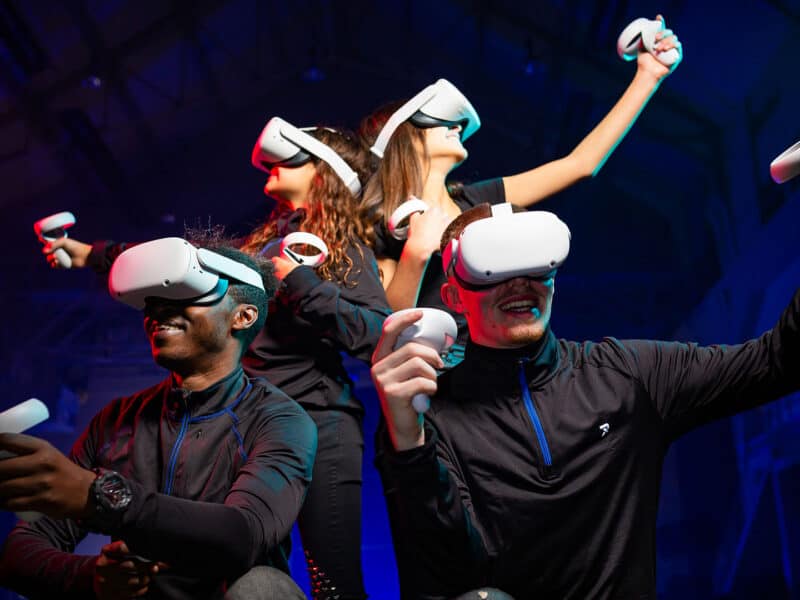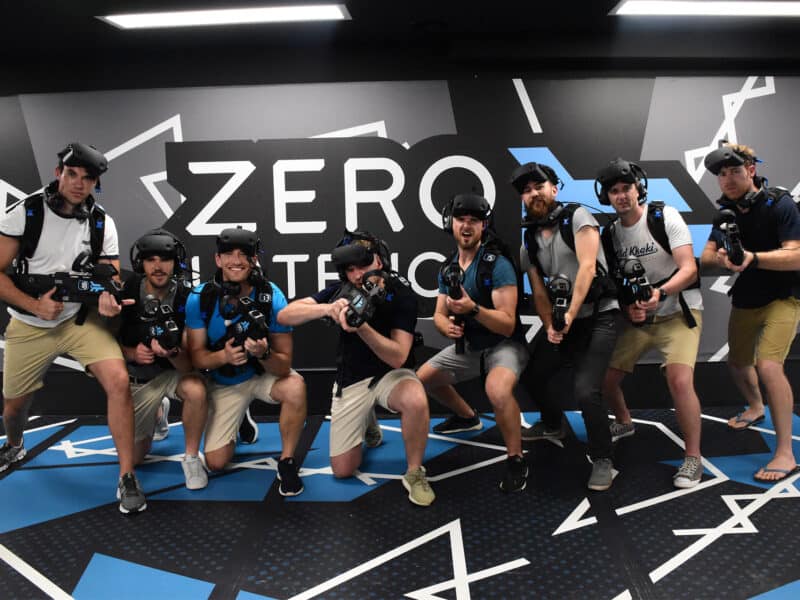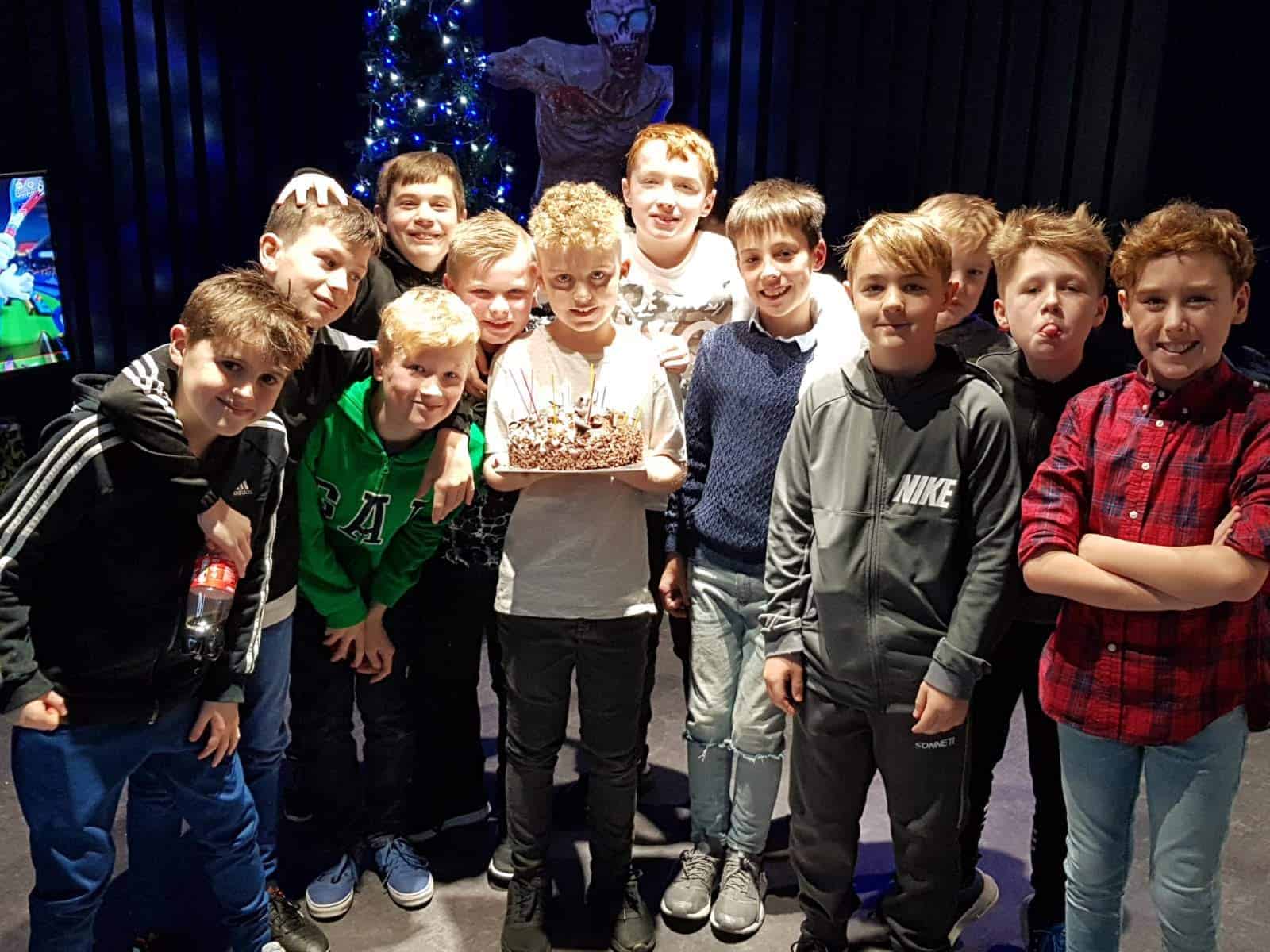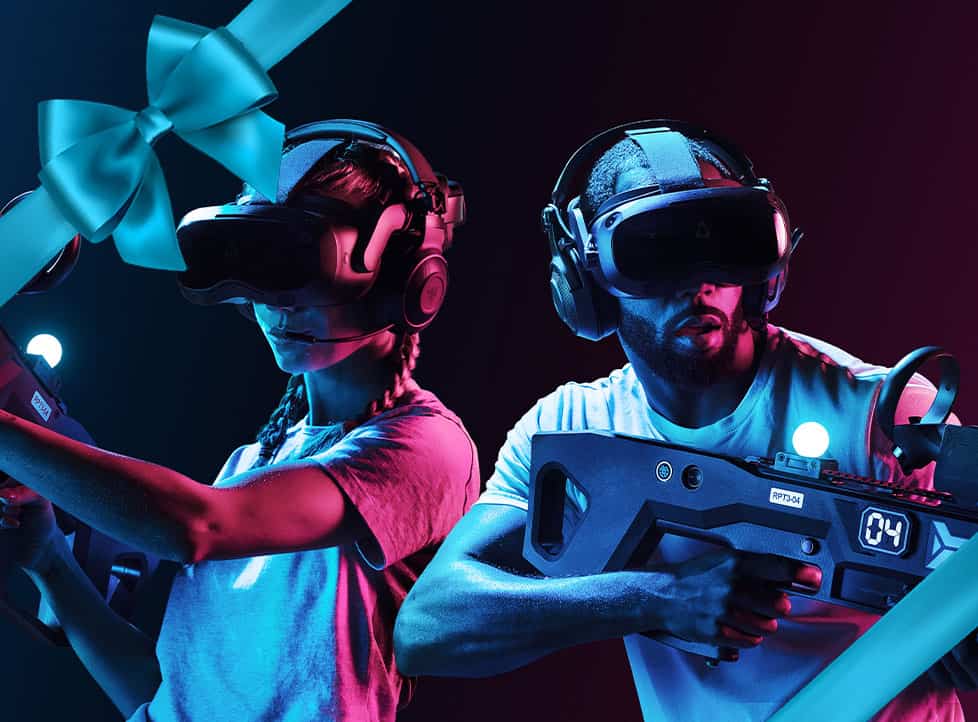 North3, 1st Floor, 2 Brightgate Way, 
Stretford, Manchester, M32 0TB
Monday CLOSED
Tuesday CLOSED
Wednesday 12pm - 9pm
Thursday 12pm - 9pm
Friday 12pm - 9pm
Saturday 10am - 10pm
Sunday 10am - 8pm
*We are open on Monday's and Tuesday's during school half terms and holidays.
manchester@meetspacevr.co.uk
0800 088 6911
The Meetspace VR Manchester venue is located just 25 minutes away from central Manchester or a 5 minute drive from the Trafford Centre. We have our own on-site parking that is free to use during your visit. Turn into Brightgate Way from Hibernia Way and our entrance is through the second gate on the left. Look for the building with the North3 sign and enter the main gate. Our entrance is the first door on the left, then just head upstairs to our reception.
Train: Trafford Park Station
Parking: On-site Car Park
Links: Directions
Our venue has on-site lockers for you to store your belongings during your experience as well as a bar area where you can purchase both alcoholic and soft drinks before and after your experience. We have a gaming lounge with a selection of Nintendo Switch games which are free to use and on a first come first served basis. I'm afraid we do not have cash machines and do not accept cash for any purchases in-store. All of our venues have toilets on-site.
You will need to arrive at least 15 minutes before your booking to get signed in and get ready to start your experience, failure to arrive on time could lead to your group not being able to play.
If your group is arriving separately we ask that the booker passes on the booking confirmation which includes directions and arrival times.
We recommend wearing light, comfortable clothing and footwear as the experience is quite physical and in the summer months can make you quite warm. Glasses can be worn with all of our VR headsets, however, larger frames may be uncomfortable to wear so we do recommend using contact lenses where possible.
Due to being on the first floor, unfortunately, our Manchester venue is not currently wheelchair accessible.
CONTACT Meetspace VR Manchester
Have any questions? Drop us a message below and a member of our team will be in touch as soon as possible!
Get the answers to our most common questions!
Get a bespoke party or group event package!
Get digital gift cards and make someone a hero!