Back in the mid 90s', if you were older than 10, then you might remember the first ever batches of VR devices that were released onto the market, such as the Sega VR.
Not only were they available to those in academia or the super-rich, but we could see a glimpse of VR technology in movies like 'The Lawnmower Man' and 'Arcade'.
In fact, the sad reality of VR during that period was that the tech required to develop a truly immersive virtual realm wasn't available. Moreover, the only access available to kids was the 'Nintendo Virtual Boy', which sadly mostly gave users terrible headaches.
Back in time, virtual reality was, at best, a passing fad that kids would never experience!
Fast forward to today. VR has not only made a massive comeback in the market but has also provided the kids of this generation a better opportunity to experience it – thanks to products like PlayStation VR, Gear VR and other VR displays from Oculus.
That said, here we've mentioned our best VR experiences for kids available at all our locations. By indulging in these kid friendly VR games, your kids are sure to have the time of their life.
Let's dive in!
1. Pierhead Arcade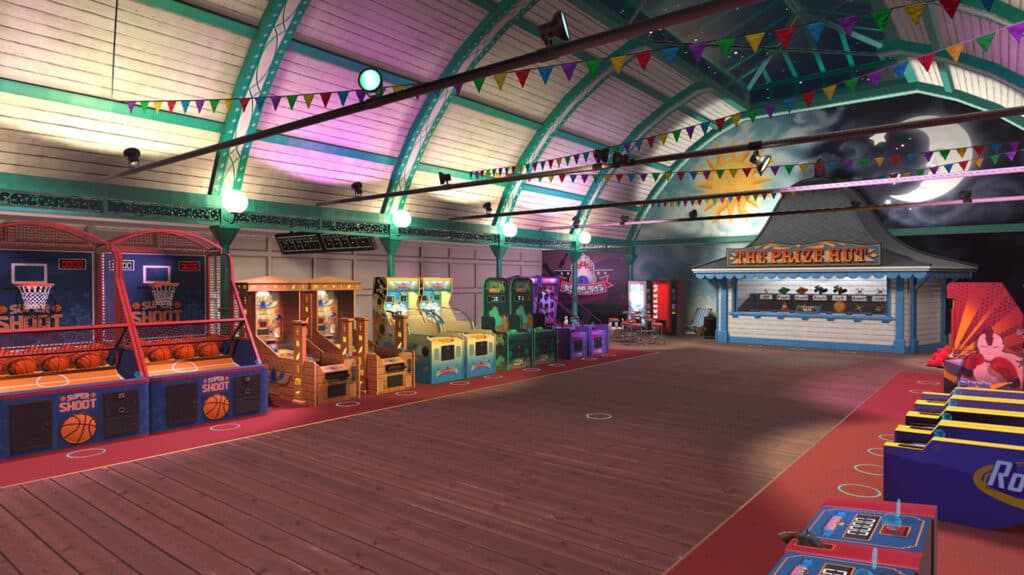 A small trip to the old timey arcade – the one with Skee-Ball and price claw crane games – has always been a staple of the majority of family vacations.
Sure, you might have felt that those games were rigged so that people couldn't win, but you still gave it a shot because you wanted to get your hands on that stuffed bear which was always out of reach!
Having said that, what if you had the opportunity to own a private virtual arcade filled with the claw machine, Whack-a-Mole, Skee-Ball and other classic games?
Well, the good news is you can experience all that in our Pierhead Arcade VR experience.
A classic VR game for kids, Pierhead Arcade provides them with all the classics for which you'd have pumped endless pennies into as a child. Not only that, this VR experience also offers your kid a virtual prize redemption ticket so that they can choose any prize they want at the virtual counter.
To book a Pierhead Arcade VR experience for your kid, visit our website today!
2. Job Simulator

Another one of our favourite VR experiences for kids, the Job Simulator VR game is based in the year 2050 where robots have replaced all human jobs.
Since kids like to pretend-play as adults, this game enables them to step in and experience what it's like to work for a living. Additionally, it lets them choose from four different jobs, meaning your kids can become a gourmet chef, an office worker, a convenience store clerk or even an automotive mechanic.
When playing the game, the instructor bot will walk your kids through each job simulation and explain to them the tasks at hand. They will then have to complete each of their tasks.
The best part about this VR game is that it's full of off-the-wall situations and dry humour, and that's what makes it a funny experience for all age groups!
Book your slots for this downright hilarious VR experience today!
3. Fruit Ninja

Let's face it – the majority of VR slicing and shooting games aren't ideal for kids.
Sure, there might be some really immersive shooting-gallery-type VR games, but a lot of them can be way too scary for your child especially if it involves killing monsters or zombies. They're definitely not kid friendly!
However, our Fruit Ninja game takes squishy, satisfying gameplay and turns it into a virtual reality experience that's both accessible and friendly for kids.
Yes, they'll still be slicing things (mostly different types of fruits), but this game doesn't have a violent angle to it. In fact, it feels like a wholesome carnival game or whimsical Disney ride!
What's more, this is also one of our best VR experiences for kids because the game is filled with bright and colourful challenges. The fruit theme won't induce nightmares as compared to other popular zombie games like Zombie Survival which is an ideal VR experience for adults.
Read this blog to find out more such immersive VR experiences for adults.
4. Alice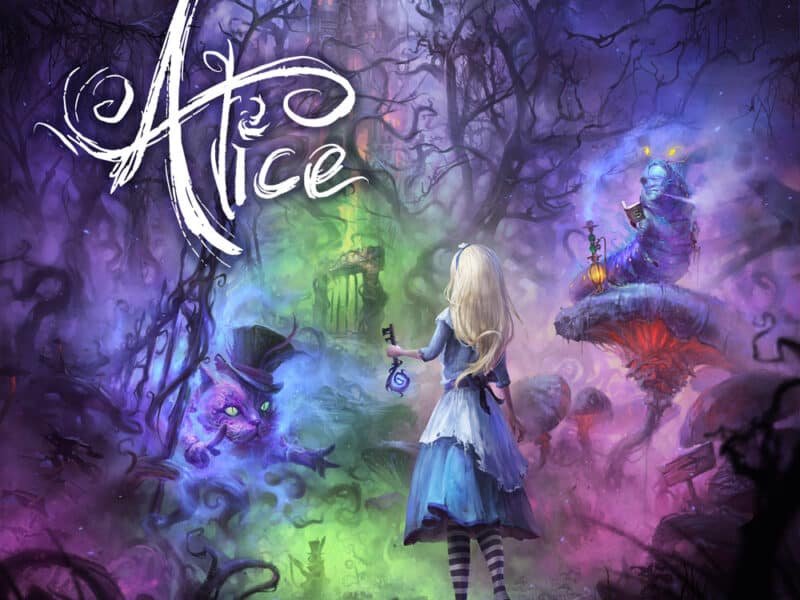 Let your kids plunge into the realm of real magic and put themselves in Alice's shoes so that they can uncover the secrets of the Queen of Hearts, who has cast a spell on Wonderland's time.
Through this VR game, your kids can take up the role of an adventurer and make their way through the twisted mazes of the world behind the looking glass.
Not only that, your child will also be put through several challenges along with puzzles that take them back and forth through the looking glass. Fortunately, your entire family can join the bandwagon to find a way to lift the spell and save Wonderland.
Click here to find out more about this fantasy VR game.
To Conclude
Virtual reality has become a whole new world and these were just some of our best VR experiences for kids.
In fact, the number of kid friendly VR games are endless and only limited to the imaginations of VR developers, meaning more such experiences are sure to come up in the future!
Book a VR Experience for Your Kid at Meetspace VR Today
If you're ready to let your kids indulge in an array of immersive yet fun VR experiences, then visit our website today!
Alternatively, you can also explore our private hire to get a bespoke VR package!