"WE BLOW MINDS!"
Multiplayer, Social, Virtual Reality Experiences.
Experience the best of VR with exclusive sessions and access to all of our experiences - only with our Events feature.
With our events, we offer bespoke packages for various occasions. From a fun stag do with the boys to a high-octane birthday adventure with the squad, with this experience, you and your group are ensured a good time.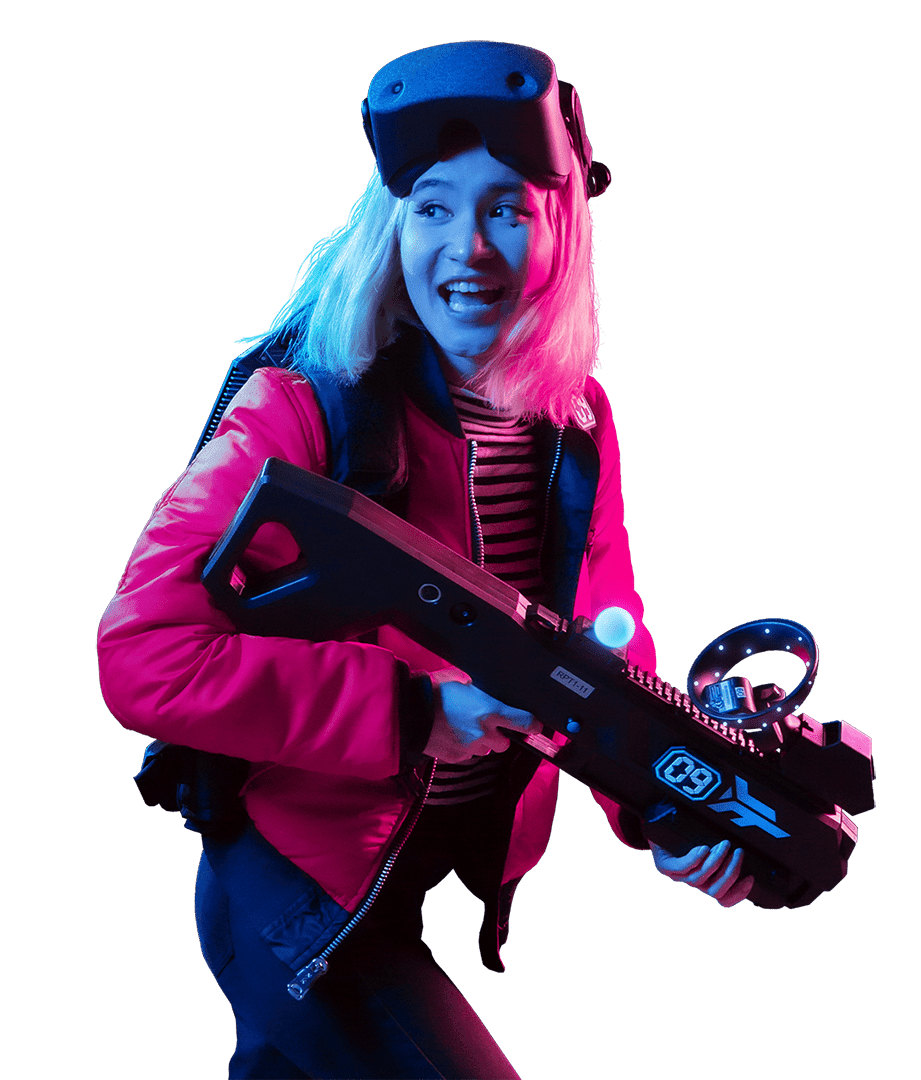 WHAT DO YOU GET WITH GROUP PACKAGES?
Exclusive sessions so you won't be playing with other people,
Enjoy a combination of different VR experiences and games!
Ideal for larger groups of more than 8 people!
Access to our licenced bar, in between or after your games!
We will organise & explain your event's schedule so you don't have to!
Pay a 50% deposit straight away and the remaining 50% later!
You can now book our group packages directly online, making organising special events even easier! Simply select your nearest venue below, choose which package you want and check our availability! If you're not sure which package would be best for your group just fill out the form at the bottom of the page and our events team will make some recommendations and book you in.
Book at your nearest arena!
Or if you're not sure what to book just get in touch!
Ready to blow their minds?
Experience social VR adventures unlike any other only at MeetspaceVR.
With our events, you get to immerse yourself in the best of VR on your own terms with friends or family.
Free-roam VR is nothing like a usual VR experience. With our warehouse-scale free-roam VR arena, your party is transported to different worlds and dimensions. Your teamwork and problem-solving skills are stretched to the limit.
Your bodies become the controllers and your minds believe it's all real as you embark on your VR adventure.
Find a location near you!
MeetspaceVR, Cairns Street,
Intu Victoria Centre, North Car Park,
Nottingham, NG1 3QN
MeetspaceVR, Box Park,
Olympic Way, Wembley Park,
Wembley, HA9 0JT
MeetspaceVR, Utilita Arena,
North Car Park, St Vincent Street,
Birmingham, B1 2AA
MeetspaceVR, Unit 2, Pipers Court,
Berkshire Dr, Thatcham,
Reading, RG19 4ER
MeetspaceVR, North3, 1st Floor,
6 Brightgate Way, Stretford,
Manchester, M32 0TB
MeetspaceVR, Unit 6, 
Riverside Business Centre,
Wallnut Tree Close,
Guildford, GU1 4UG
MeetspaceVR, Dixon Road Studio,
Unit 1&2 Bonville Business Estate,
Dixon Rd, Bristol BS4 5QQ