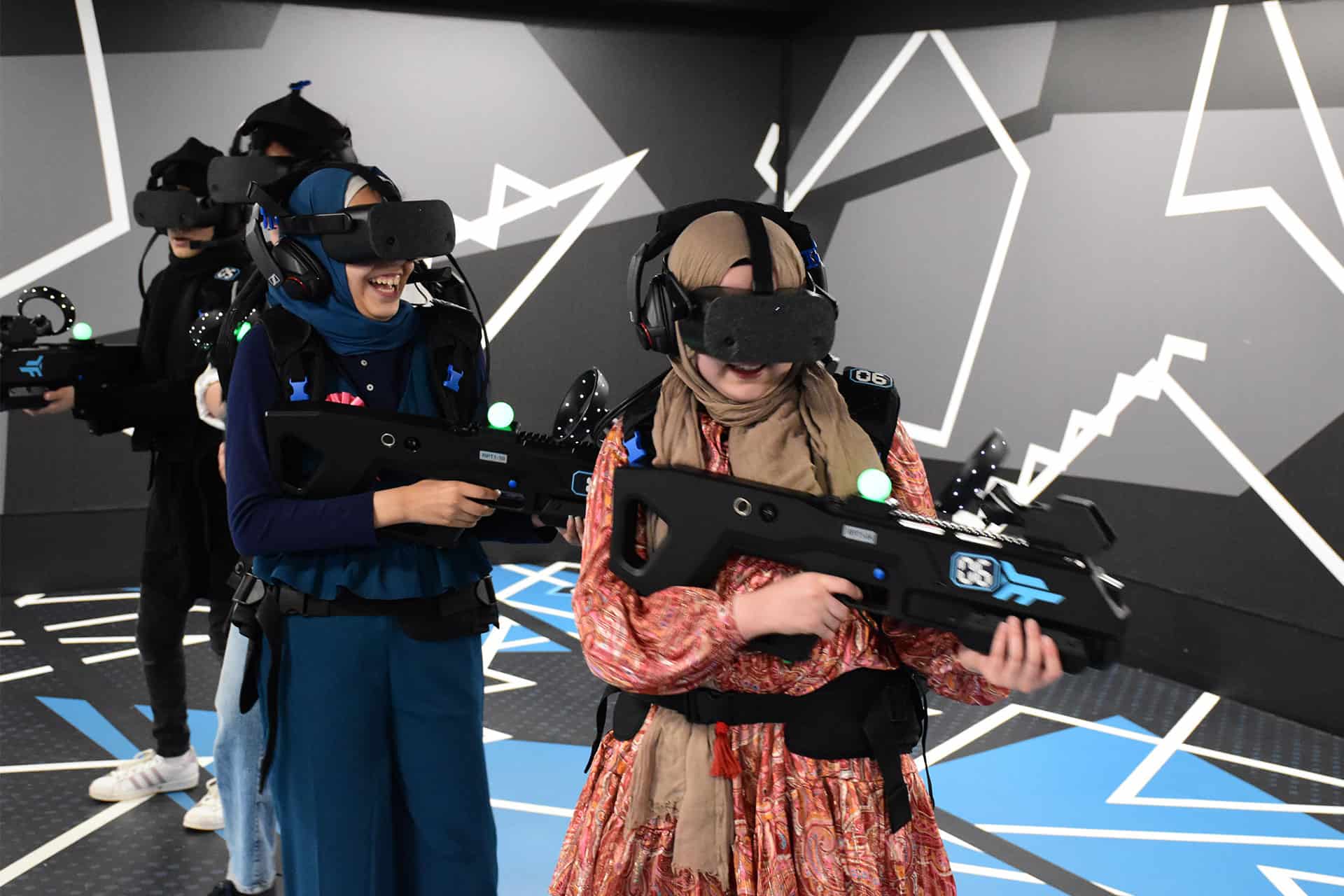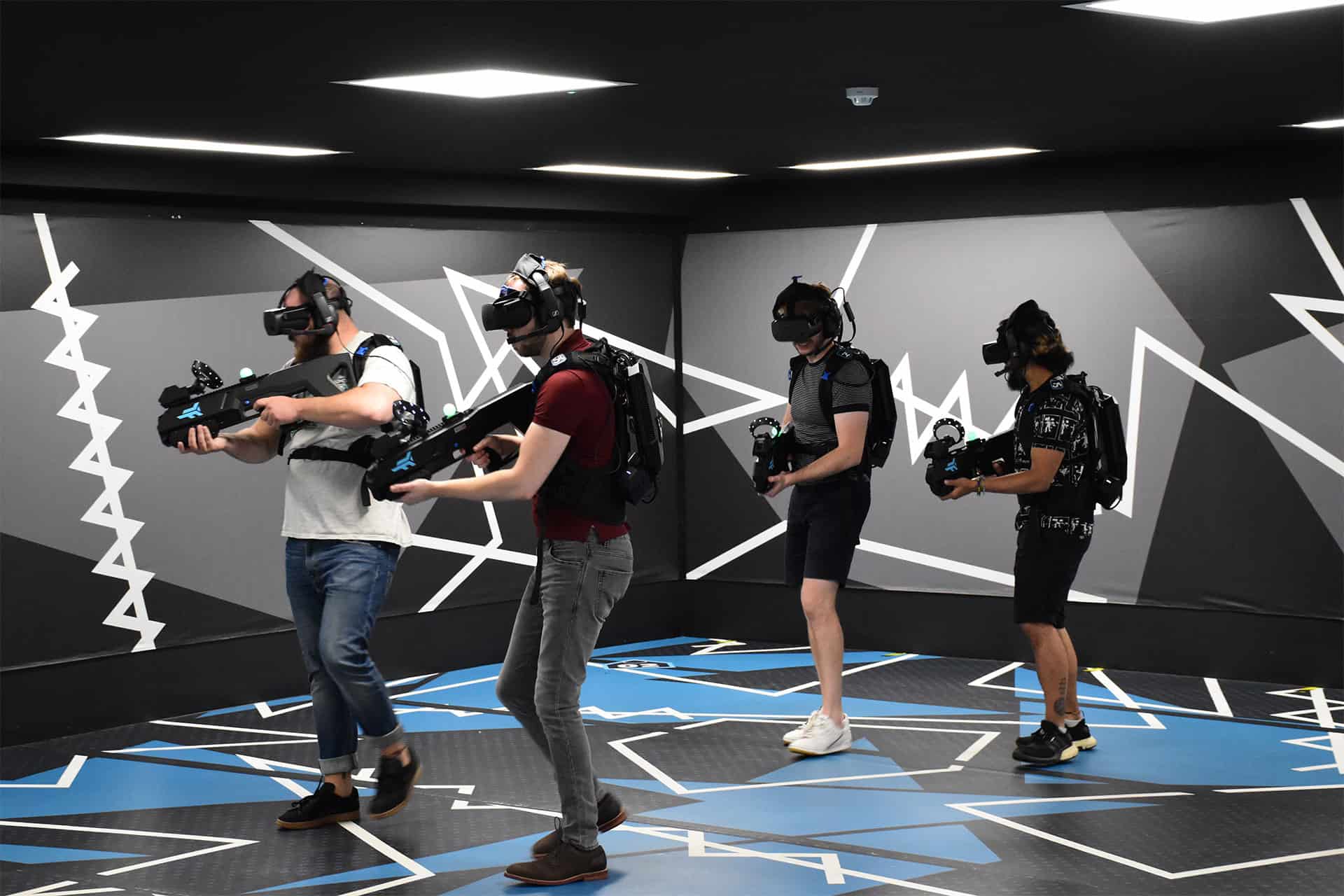 30min Untethered VR Experience. 15mins Game-play. Up to 8 players. 
Monday-Thursday from 5pm and all day Friday-Sunday
From £19.95pp*
45min Untethered VR Experience. 30mins Game-play. Up to 8 players. 
Monday-Thursday from 5pm and all day Friday-Sunday
From £29.95pp*
30min Untethered VR Experience. 15mins Game-play. Up to 8 players.  Monday-Thursday before 5pm
From £14.95pp*
45min Untethered VR Experience. 30mins Game-play. Up to 8 players.  Monday-Thursday before 5pm
From £19.95pp*
*prices and session lengths vary by time, day and location
Making a booking is easy, you just need to know when and where you want to play, what games and how many players. Tickets can be booked in 30 minute sessions, this will also include a 15 minute safety briefing before you start your game, during which we will go through the rules, teach you how to play and help you put on the equipment.
Because of the global pandemic, we are currently only open for pre-booked sessions so all bookings must be made at least 24 hours in advance.
Once you have made your booking you will need to arrive 10-15 minutes before your booking time to sign in and put your belongings in our on-site lockers. Our untethered VR experiences are quite physical so we recommend you wear light clothing and comfortable shoes, we also ask that you wear light or no makeup as this can smear onto the lenses and potentially impact your experience in the VR arena.
Due to the nature of our games, we have quite strict rules on who can or cannot play, players under the influence of alcohol or drugs will not be allowed to play. If we decide you are not fit to play in the VR arena then I'm afraid you will not receive a refund or credit. For more information on who can or cannot play please see our FAQs.