"WE BLOW MINDS!"
Multiplayer, Social, Virtual Reality Experiences.
Are you looking for an amazing VR arena to explore the bounds of the most fascinating virtual reality games? MeetspaceVR is here for you.
At every VR arena, we offer a wide range of incredible experiences to all of our customers. With private hire options, exclusive bar and refreshment areas and matchless, untethered VR experiences, we're the right place!
With years of experience in creating exceptional experiences, we're certain that you shall have the best time at our VR arena regardless of the locations you choose.
To find out more about our facilities and the experiences we offer, contact our team today!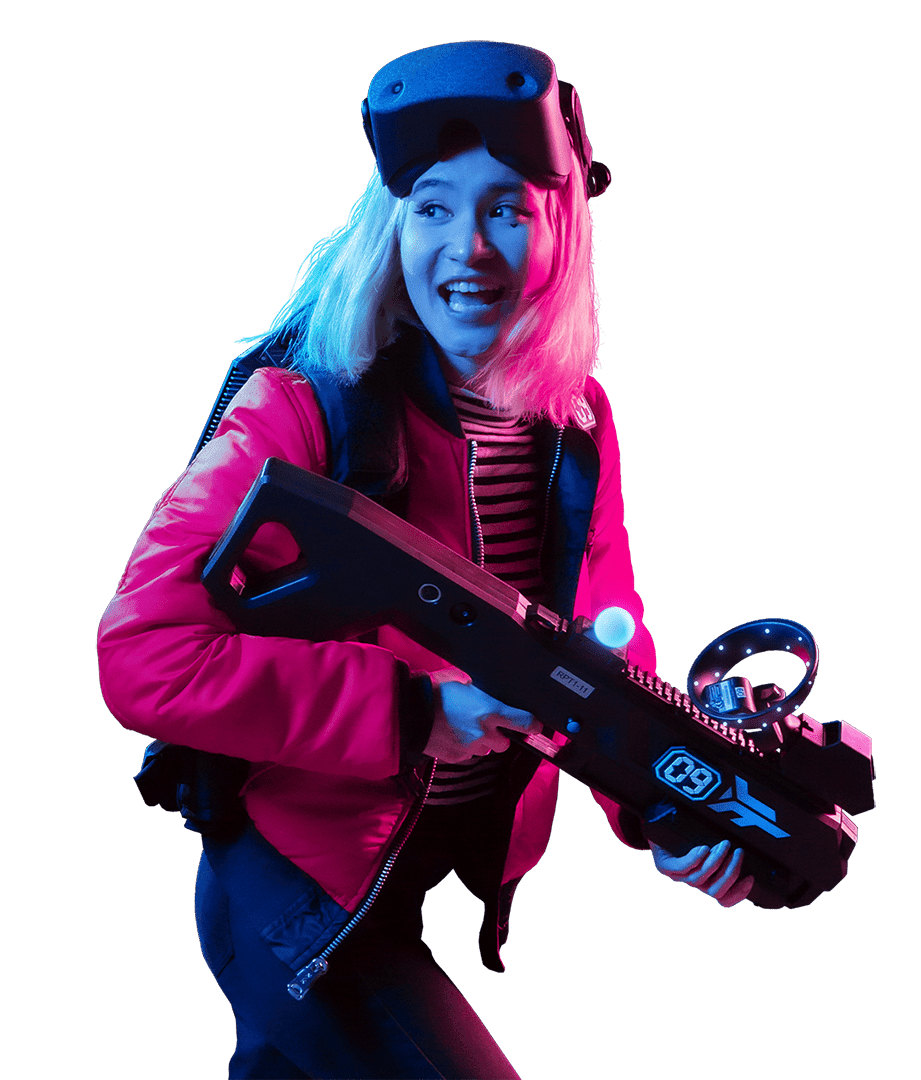 Situated at the BOXPARK in Wembley park, this incredible VR arena is a great place to have the most adventure-filled experiences with your pals.
With a wide range of VR games and experiences including zero latency, escape rooms and VR arcades, you are bound to have an unforgettable time at this ultimate VR facility.
Our amazing VR arena in Nottingham is probably one of the best places in the UK for an absolutely mind-blowing VR experience.
At our Nottingham VR centre, we offer wide-ranging facilities including a whole lot of indoor seating, exclusive bar areas and the coolest VR gaming experiences. With all this and more, our Nottingham VR arena is the best place to celebrate an occasion or even to just have a great time with your buddies.
With a fully licensed bar, a brand new mini-free roam experience at the VR quest arena and a charming digital play wall for the family, this is the ultimate VR showdown.
Filled with some of our most exceptional VR experiences and services, this VR arena in Birmingham is your ticket to the virtual world of insanity and excitement. With startling plotlines, terrifying zombies and ruthless VR villains, you and your best mates are in for a treat.
Book Your Slots at The Perfect VR Arena With MeetspaceVR!
Now that you've seen all the adrenaline-rushing experiences that are waiting for you at your closest VR arena, it's time to book your slots!
Get the best prices and the most memorable VR experiences, only at MeetspaceVR.
To learn more about our services, visit our homepage and book your slots now!
Find a location near you!
MeetspaceVR, Cairns Street,
Intu Victoria Centre, North Car Park,
Nottingham, NG1 3QN
MeetspaceVR, Box Park,
Olympic Way, Wembley Park,
Wembley, HA9 0JT
MeetspaceVR, Utilita Arena,
North Car Park, St Vincent Street,
Birmingham, B1 2AA
MeetspaceVR, Unit 2, Pipers Court,
Berkshire Dr, Thatcham,
Reading, RG19 4ER
MeetspaceVR, North3, 1st Floor,
6 Brightgate Way, Stretford,
Manchester, M32 0TB
MeetspaceVR, Unit 6, 
Riverside Business Centre,
Wallnut Tree Close,
Guildford, GU1 4UG
MeetspaceVR, Dixon Road Studio,
Unit 1&2 Bonville Business Estate,
Dixon Rd, Bristol BS4 5QQ