Providing several incredibly unique VR experiences, at MeetspaceVR we have various games available for everyone to try out.
Whether it's action-based games for pro gamers or something relatively light-hearted for VR beginners, our visitors have enjoyed many VR experiences this year.
Since these differ from the traditional PC or console gaming, some games were particularly enjoyed more than the others. We've put together a list of our best VR games in 2021 that many of our gamers enjoyed.
So without further ado, let's get started!
1. FarCry VR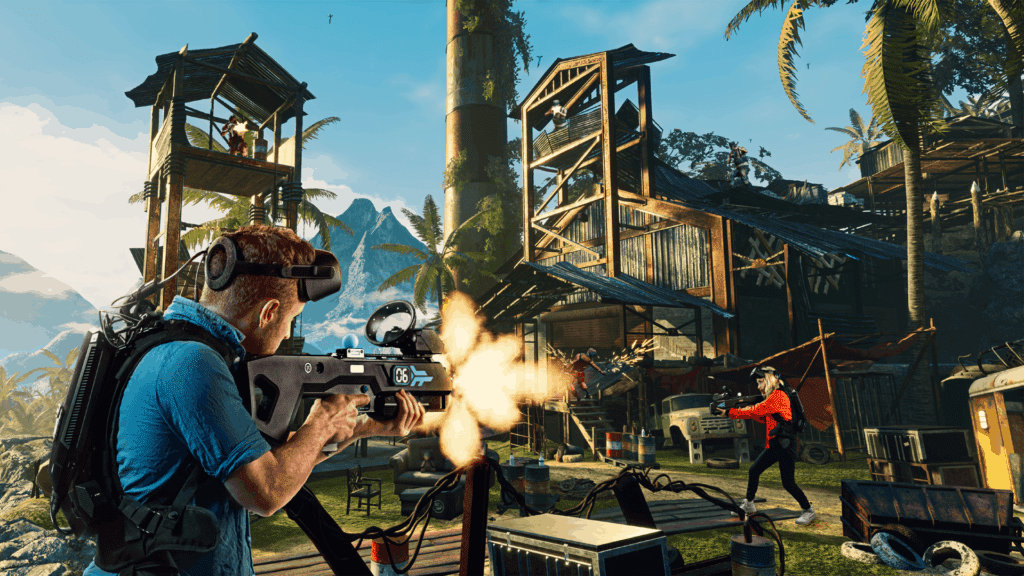 For those familiar with this game developed by Ubisoft, you'll know just how incredibly further enhanced this game is with our Zero Latency experience.
FarcryVR, without a doubt, is at the top of the list of our best VR games in 2021 – and for a good reason! This thrilling game lets you experience the chilled life of an island with a dramatic twist when you come across Vaas and his crew.
Fed up with the charmed life of an idyllic island, Vaas and his crew are on the lookout for entertainment and are on the hunt for you and your friends. Escaping them by leaving the island is key for you to survive.
This gripping storyline with its increased challenge level, when paired with the immersive VR experience, lets you witness the best of VR gaming.
To try out this adventure, book your slots at MeetspaceVR today!
2. Singularity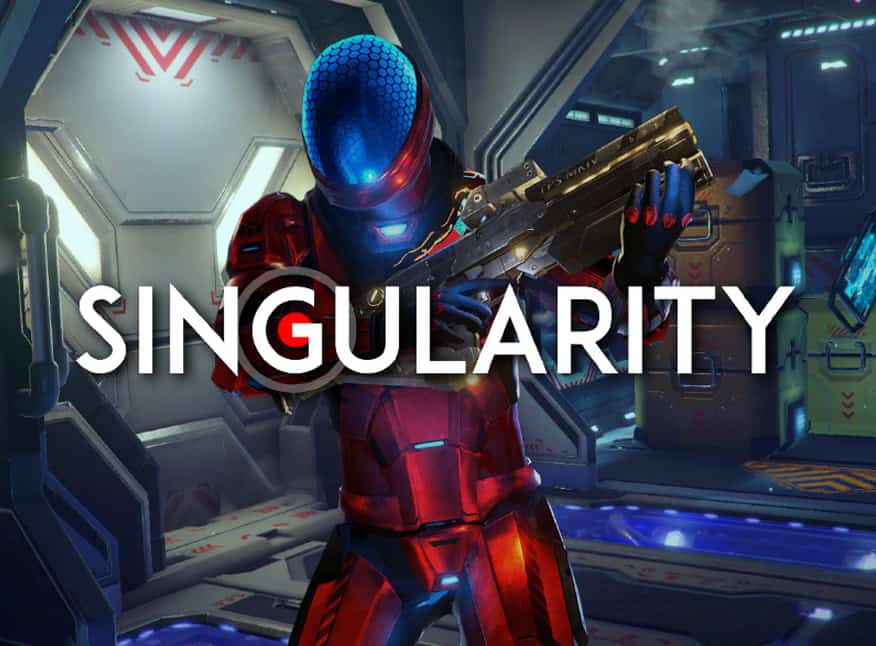 A mysterious space exploration game that leads you on an adventure unlike any other – that's what our Zero Latency game Singularity is all about.
Exploring a secret space military station with your teammates to identify why it's gone dark. Paired with gravity-defying gameplay, this game provides the players with an experience so unique; it's highly popular amongst our visitors.
With in-built shields that let you block enemy attacks paired with four different high-tech weapons, you can battle against drones and robots that have been taken over by the rogue A.I. to save yourself and your team.
Exploring the different areas of the station also lets you experience space differently, and by investigating the mysteries that lie ahead, you're sure to have an incredible adventure!
To learn more about this Zero Latency game, give this page a read.
3. Beyond Medusa's Gate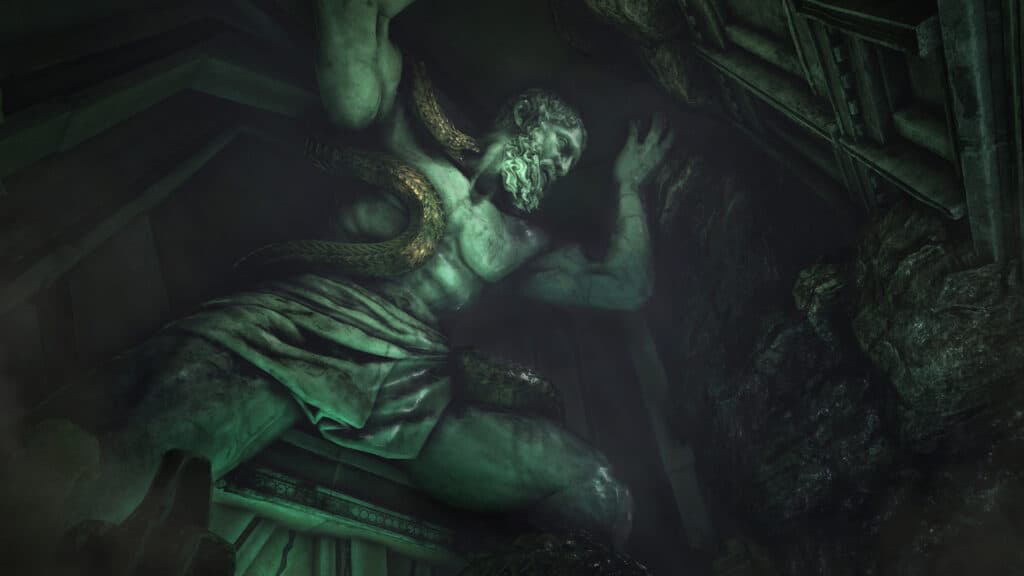 Set in Assassin's Creed Odyssey, this VR escape room game available at MeetspaceVR provides a larger than life experience like you've never seen before.
An ordinary escape room game is enhanced with the opportunity to travel back in time to Greece to find an old artefact lost on the legendary ship of the Argonauts. This means you get to experience Greece set in 445 B.C.
Embarking on an adventure far too dangerous for real life, Beyond Medusa's Gate requires you to collaborate and cooperate with your team to win the game. With a 60% success rate and a higher difficulty level, this game is challenging and makes you think out of the box.
4. Alice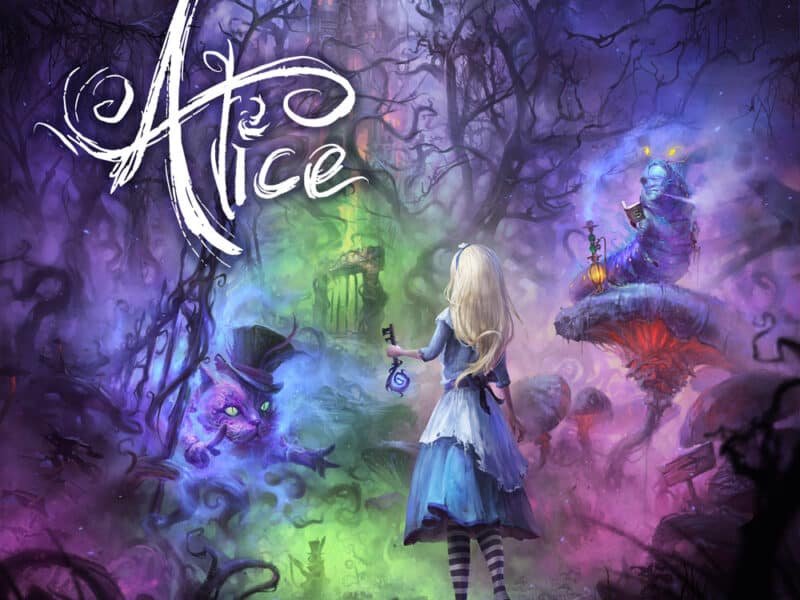 For those looking for something more challenging and adventurous, Alice is the perfect game for you!
Easily in our list of the best VR games in 2021, with this game, you get to put yourself in Alice's shoes to lift a spell that the Queen of Hearts has cast over the entire Wonderland.
From following the White Rabbit to saving the fairies and sneaking into the castles, many tasks lie ahead of you; the path to saving Wonderland from the Queen of Hearts is no easy feat.
This incredible escape room game is available at all our locations and requires a group of 2 or 4 players. With a difficulty level of 5 stars, this game is sure to exceed your expectations.
Visit MeetspaceVR For High-Octane VR Games
While these are without a doubt our top best VR games in 2021, we also have several other Zero Latency and Escape room games that you could try out with your squad.
Additionally, our VR arcade gaming experience lets you try out multiple VR games and is a great choice for beginners.
To book any of our VR experiences, get in touch with us today!