As 2021 comes to a close, it's time to look for fun and engaging New Year activities for your team.
With most places now open to the public, New Year parties and team outings are at the forefront of everyone's mind, and it comes down to you to look for team building activities that everyone can enjoy.
While Christmas parties are great, how about switching things up a bit and plan for the New Year instead?
At MeetspaceVR, we know how great it can be to reflect on the past year and put on a proper festive celebration. A high octane New Year team outing with us fits the bill!
To ensure a stress free process, you need to plan in advance; which is where MeetspaceVR play a part!
We have compiled a list of fun and unique New Year activities for team outings to make the end of the year a memorable one.
Let's take a look at the top 3 activities you and your work team can make the most of!
VR Escape Room Adventure

Inspired by live-action escape room experiences, our VR escape rooms open doors to amazingly immersive VR possibilities that the former lacks. The addition of the VR works wonderfully in an escape room set up as elements that cannot be integrated in real-time are brought to life virtually. All of this is done while beautifully executing that sense of adventure, urgency and adrenaline!
At MeetspaceVR, we have a wide selection of VR escape room games where your team isn't bound by the limitations of the real world. It makes for the perfect team outing as you welcome 2022 and your staff are guaranteed to thank you for it.
Your team's innovation, coordination and communication will be put to test as they work together to crack the riddles and clues of all the interconnecting challenges.
Reserve your VR escape room adventure in time for the New Year with us right here!
VR Arena Gaming Experiences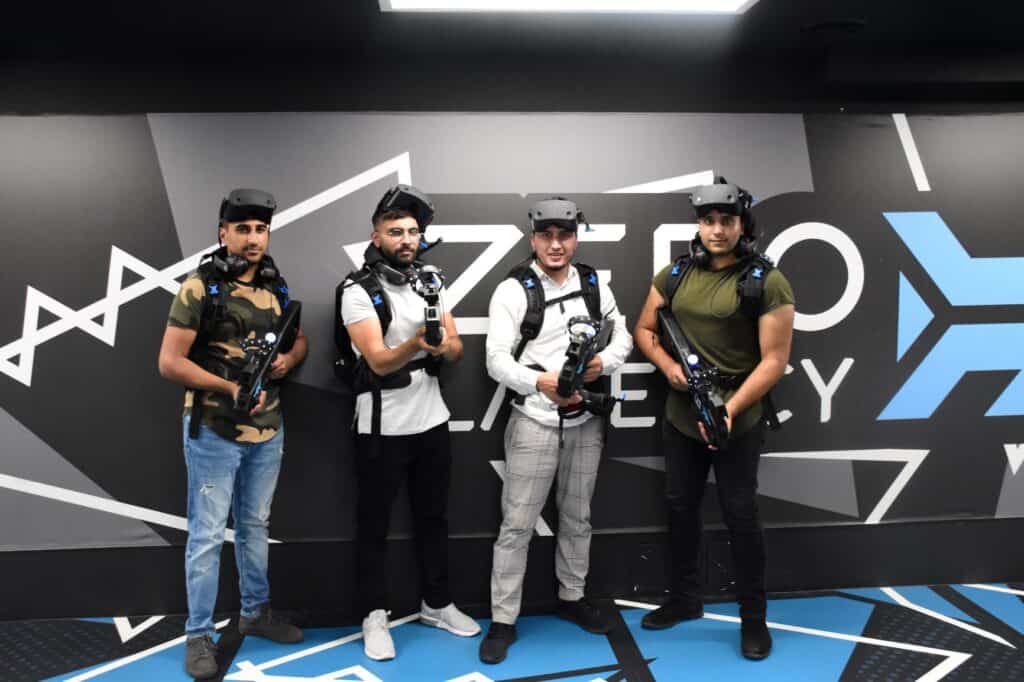 If you like the idea of an immersive world, we've got another brilliant activity up our sleeves – our VR experience gaming adventures! Imagine a fantasy simulated world with infinite life-like possibilities as you and your team venture through engaging obstacles to make it through the other side, victorious.
Enter a whole new world with our selection of VR experiences. See your team stumble and be genuinely taken back by the authenticity of the VR world in front of them as they make the most of a fresh gaming experience.
One of the more brilliant ideas for your work team, dip your toes in the world of sci-fi, apocalypse or Far Cry, all under one roof at MeetspaceVR.
Located in Birmingham, Wembley and Nottingham, take your pick and book your slots for your share of year-end VR frenzy!
Zero Latency Experience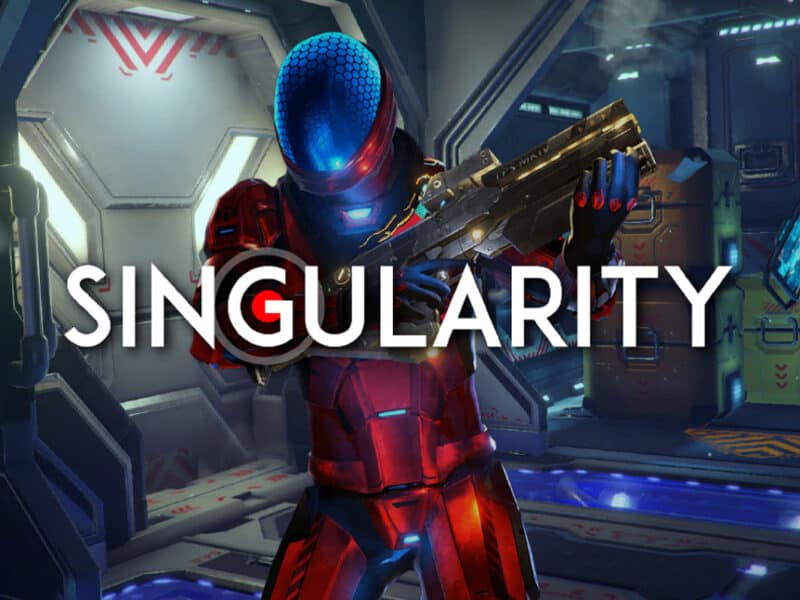 If you are looking to start 2022 off with an almighty bang, our Zero Latency experience is the one to try!
Its comparatively more intense than the activities mentioned above which makes it perfect for an adventurous team outing. Our huge free roam VR arena allows up to 8 players to move around untethered, with no restrictions whatsoever. This gives you the chance to get really involved in the power-packed VR mission at hand.
With games like Sol Raiders, Zombie Survival and Singularity, you and your team can experience the world of virtual reality at its best! Click here to check out the full range of Zero Latency games we offer!
Pre-book your VR adventure with MeetspaceVR and welcome the New year on a high note!
Book Your VR Adventure for the Holidays with MeetspaceVR
When planning for a team outing, making arrangements in advance is crucial. Visit our website to book your VR adventure with us right away.
We also offer a private hire VR experience, specifically for New Year parties and corporate events, so get in touch with us to find out how we can help you have a great time at one of our locations!
We also have a range of gift cards that you can give your team, so don't forget to check that out.