With 2022 right around the corner, many of us prefer starting it off by spending quality time with our families and friends.
While we have a few New Year traditions that we follow every year, why not try something new for 2022? Perhaps something more adrenaline-filled and high-octane?
If this is something you're looking for, MeetspaceVR might be the perfect place for you.
We provide some of the best VR experiences in the UK. From thrilling Zero Latency experiences with varying difficulty levels, to intense themed VR escape rooms, there are many incredible VR experiences awaiting you at our venues!
If you're looking for something adventurous and engaging to try out with your family this New Year, any of our VR experiences should fit the bill!
That said, if you're looking to find out more about our New Year VR experiences, we've put together a few of our best that guarantee a good time with your family.
So without further ado, let's get started!
A Fun VR Arcade Experience

A VR arcade experience is perfect for VR beginners to be eased into the world of virtual reality as you'll be mostly stationary during the experience.
Since there's a possibility that some of your family members may not have any experience with VR gaming, the various difficulty levels can help everyone find something more suitable for their skill set. From the younger kids to grandparents, there's a suitable VR arcade experience for all!
The Vacation Simulator is an easy and funny VR arcade game that can be played by your mum, dad and even grandparents. The light-hearted gaming experience, for the New Year, is something they'll definitely enjoy!
For something more action-driven, Space Block Buster, Throw Anything, and Paranormal Activity are other amazing VR games that you and your family could try out for an action-packed adventure.
Our Everyday Golf game provides the player with an opportunity to try out several games including basketball, bowling and rocket ball.
For those looking to take it up a notch with something more challenging and intense, The Walking Dead: Onslaught, Predator, Zero Calibre, and Arizona Sunshine are incredible games that let you experience the adrenaline rush of VR gaming.
While you're at it, you could also get your friends any of our amazing gift cards for a thrilling VR adventure as a New Year's gift.
An Engaging Zero Latency Adventure
One of the most engaging and intensive VR experiences are our Zero Latency adventures. Most of our Zero Latency games can be played with a group of 1-8 people, making it the perfect adventure for you and your family.
While these may be unconventional New Year experiences, the time spent with your family trying out these high-octane games is something you'll always remember.
Some of our best Zero Latency games include FarCry VR, Outbreak Origins, Sol Raiders, Undead Arena and Singularity. Games like Engineerium and Mission Maybee are high-octane yet light-hearted games that you and your family are sure to enjoy.
You can book your slots with us beforehand to enjoy New Year VR experiences at MeetspaceVR.
To find out more, get in touch with us today!
An Intense VR Escape Room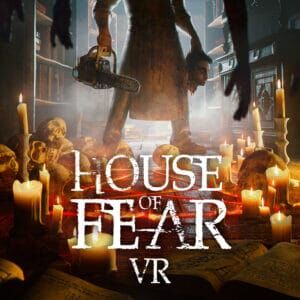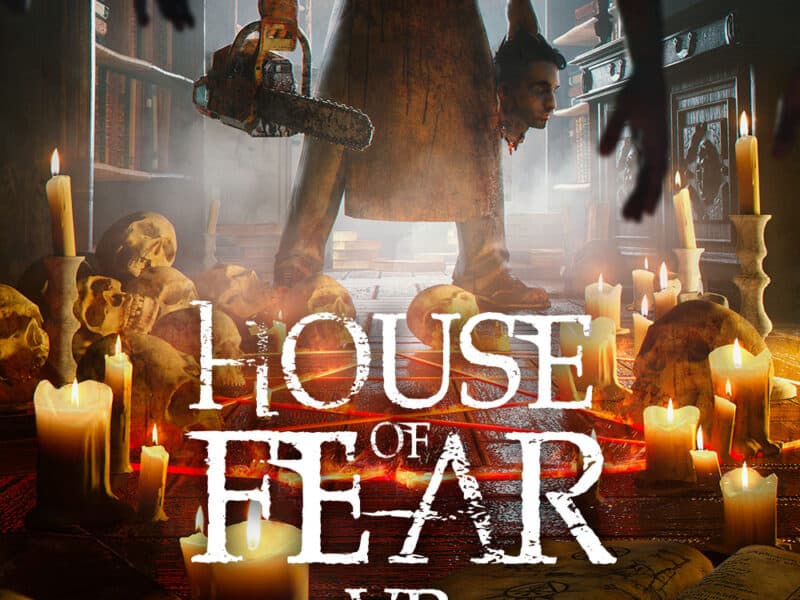 Escape rooms require you to think outside the box and work as a team. In a VR escape room setup, your coordination with your loved ones and level of understanding is put to the test.
The biggest advantage of trying out a VR escape room is its immersive ability; it takes you to different realms and dimensions and enables you to experience the game as if you were actually in it.
Moreover, collaborating and brainstorming with your family members to escape will provide you with a bonding experience that will always be remembered.
If you wish to try out a unique VR experience, we have several other escape room games for you including Cyberpunk, Survival, House of Fear, and Sanctum.
Visit Meetspace VR For Incredible New Year VR Experiences
For 2022, start the New Year strong through amazing adventures with our VR experiences. With these high-octane gams, you and your family can experience something new that differs from your traditional New Year's activities.
At MeetspaceVR, we offer high-octane VR experiences that will definitely leave you wanting more. Be it Zero Latency, VR escape rooms, or a VR arcade, there's an adventure waiting for you.
To find out more about our VR experiences, get in touch with us today!