Experience the thrill and excitement of the virtual world with the ultimate multiplayer free roam VR experience at MeetspaceVR. The boundless world of virtual reality calls out to you on this mind-blowing journey to the next level.
Our Zero Latency experience provides a multiplayer VR adventure; it is our most popular VR gaming adventure because the untethered experience gives our gamers the freedom to play the game well.
Whether you choose to play with your squad, family, or colleagues, we have several worlds and dimensions awaiting you!
With an understanding of what to expect from this experience, you'll know how to make the most of your epic VR adventure.
We've put together a blog on what to expect from the multiplayer free roam VR experience at MeetspaceVR and how it all works.
Let's get started!
What You Get With A Free Roam VR Experience
A multiplayer free roam VT experience allows you to explore the best of VR on your terms. With no wires or other equipment holding you back, you can enjoy any of our Zero Latency games to the fullest with thrilling adventures you'll find nowhere else.
Here's what makes a free roam VR experience an amazing experience-
1. The Seamless World of Virtual Reality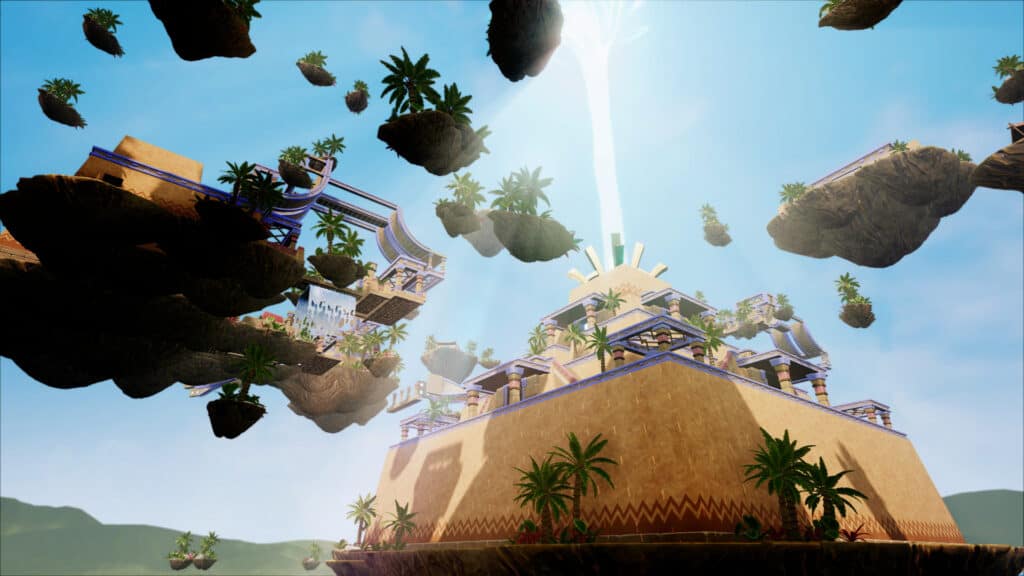 In this sensational experience, you have the chance to traverse through the seamless bounds of virtual reality. Make your coolest fantasies come true and immerse yourself into this unreal free roam VR gaming experience.
In a world where nothing is impossible, and everything is unexpected, you can experience some of the most gut-wrenching adventures of VR gaming with your best mates.
Book your slots with us today!
2. Boundless Physical Space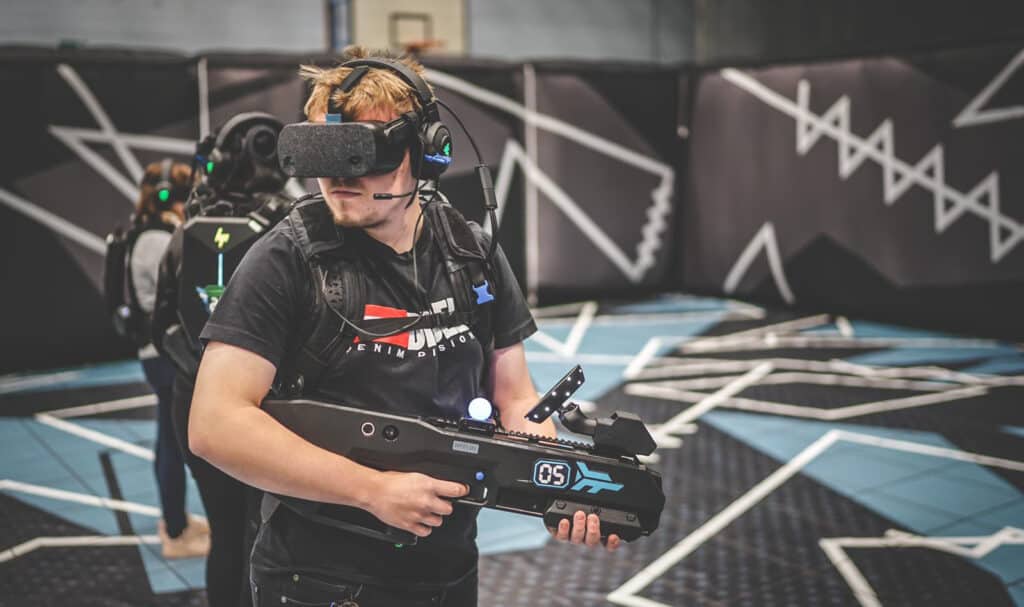 The free roam untethered VR gaming experience entails an incredible physical space for you and your mates. With your mind immersed in the world of VR gaming, you have all the freedom you need.
You get to jump, run and slide around the enormous warehouse-scale space without any walls to stop you.
Our multiplayer free roam VR experience spaces are designed for up to eight players battling on the grounds of a futuristic world or running from the demons of the apocalypse. All in this one truly untethered VR gaming experience.
3. Immersive VR Equipment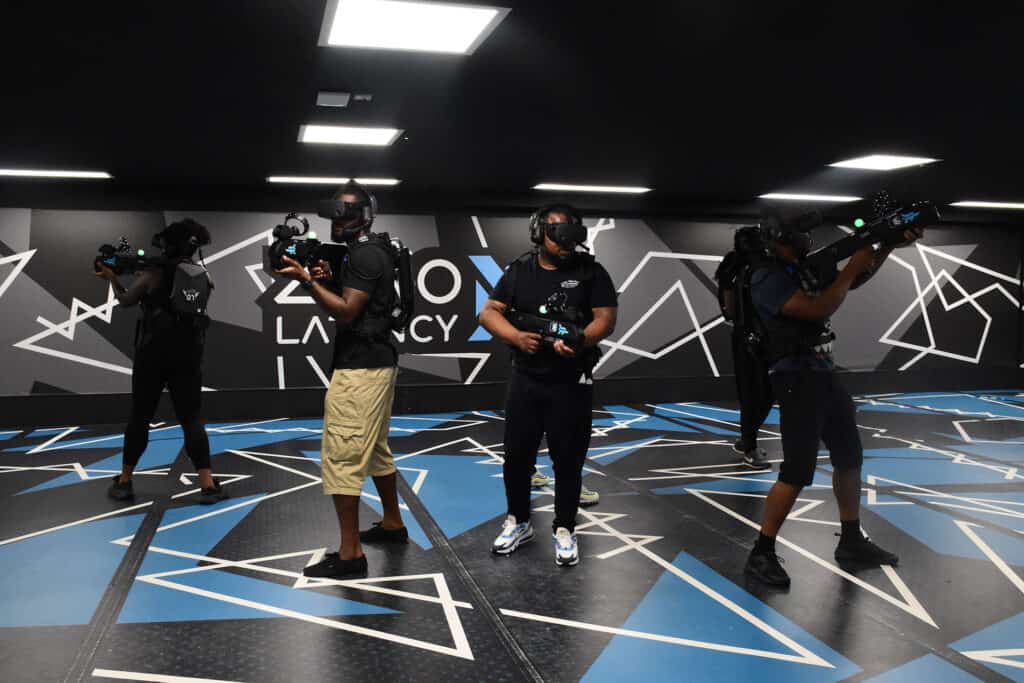 When it comes to VR gaming, good equipment is key in making the most of the experience; it plays a major role in creating a truly immersive world for the user.
With advanced equipment, your minds will be tricked into distinguishing between the real world and virtual reality.
The common VR equipment we use include –
Controllers

– Our immersive controllers are perfectly balanced to provide you with the most authentic simulation of the virtual world.
As you glide through the darkest of the virtual alleys, use the controllers to blow the brains off a zombie or shoot down the enemy and experience the wonder of untethered VR gaming.
VR Headsets

– Experience the dread, horror, and power of the most thrilling virtual reality games up close with our extraordinary VR headsets.
With exceptional detail and mind-blowing graphics, the VR headsets will leave your mind questioning the truth and lead you into an immersive and adventurous world.
Headphones

–

Cheat your senses and dive into our tremendous multiplayer free roam VR experience with the most realistic surround sound headphones. Communicate with your teammates, and join forces to take out some of the best of virtual reality demons in this truly immersive VR gaming experience.
How It All Works
Our multiplayer free roam VR experience through our Zero Latency adventure is the size of a tennis court and is suitable for up to eight players at a time. With our incredible space and exceptional VR equipment, we offer you a range of VR experiences to choose from.
Additionally, we have an incredible collection of amazing games belonging to several genres. From Singularity and FarCryVR to the ever favourite zombie games, we've got it all.
With these intense games, you can explore the dark corners of an unknown planet or battle an army of vicious, flesh-eating creatures – the choice is yours!
Once you and your friends have decided on the VR gaming experience you want, we get you suited up and ready to charge into the battle of the extraordinary.
Choose MeetspaceVR For The Best Multiplayer Free Roam VR Experience
With no wires to hold you back in a massive and well-equipped arena like no other, we offer you the most authentic and captivating untethered VR experience in the UK.
At MeetspaceVR, we ensure fun with safety; our safety parameters prevent you from getting too close to each other and the walls for an uninterrupted gaming adventure.
To explore all this and more, book your slots for an incredible multiplayer free roam VR experience today. To know more about our locations and experiences, contact us now!