LONDON (September 20, 2022) – Today, Zero Latency and Games Workshop are excited to announce the development of a first-of-its-kind interactive VR adventure based on the world-renowned Warhammer: 40,000: Space Marine franchise. Building on the legacy of the Space Marine video games, the upcoming free-roam VR experience will be developed in-house at Zero Latency using Unreal Engine 5 and join its seven other immersive experiences in its award-winning library with support from game developer Focus Interactive.
The new experience will allow up to eight players to suit up and step into the world of Space Marine like never before as they go into battle to fight for the Imperium of Man, engaging with the game's most iconic environments and characters along the way. Players will embody the superhuman skill of a Space Marine in a thrilling 30-minute adventure to prove their ultimate loyalty to humanity with:
A completely wireless free-roam experience running on Zero Latency's next gen platform,
The first chance to experience the brute strength and resilience of a Space Marine first hand in an original, adrenaline-fuelled adventure, and
Unparalleled 5K visual fidelity, immersive 360 degree audio, a 90 Hz refresh rate, and a 120 degree field of view.
"Taking customers inside the world of a Space Marine for the first time is a dream come true, and building the experience from the ground up here at Zero Latency for our next generation platform makes it even more exciting," said Scott Vandokelaar, Chief Technology Officer at Zero Latency. "We've always set out to create the world's most effortless immersive experiences, and our new Space Marine adventure will deliver something that's simply been impossible until now. We've been blown away by people's reaction to Far Cry VR – our exclusive partnership with Ubisoft and nDreams – and we can't wait to see what they'll make of this latest adventure."
"Warhammer: 40,000: Space Marine 2 is going to be one of the biggest Warhammer video games ever, and it is hugely anticipated by fans globally. This is a fantastic extension of the franchise, " said Jon Gillard, Global Head of Licensing at Games Workshop. "Zero Latency are masters of crafting exciting VR entertainment in locations all over the world, including one near our HQ in Nottingham (meetspaceVR) that we have been to…a lot! We are working closely with their talented team, and using their groundbreaking platform and technology, we know this partnership is going to generate an amazing VR experience that will surprise and delight anyone who's ever wanted to be a Space Marine."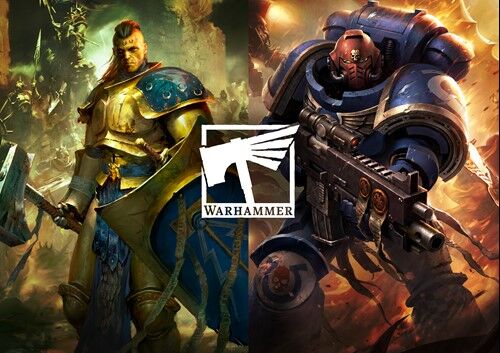 Warhammer: 40,000: Space Marine is the latest example of Zero Latency's ongoing mission to create ever more immersive ways to engage with the brands, worlds, and experiences customers love. In 2021, Zero Latency partnered with Ubisoft to add the world-renowned Far Cry universe into its exclusive collection of games, introducing both new and experienced players to Rook Islands through Far Cry VR. Zero Latency also launched the first ever free-roam eSports game with the release of Sol Raiders in 2019. Beyond growing its assortment of exclusive adventures in its award-winning content library, Zero Latency is continuing to transform the immersive entertainment industry by enhancing the customer journey through remote-rendering 6E streaming solutions, making it easier than ever to get lost in another world.