Priority Exclusive 50% Saving On
MIND BLOWING SOCIAL VR EXPERIENCES
READY TO BLOW YOUR MINDS
Click on your nearest location below. For Zero Latency (Arena Scale Free Roam VR) Escape rooms, VR Arcade and Gift Cards use the code O2PRIORITYVR21 at the checkout stage to redeem your discount. Treat yourself and your friends to an experience that will get the adrenaline pumping. Valid for bookings any time in the future but made before 27th June 2021.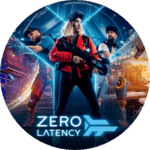 ZERO LATENCY
Priority is bringing you exclusive 50% off the world's most advanced warehouse scale free roam virtual reality experience. Mind blowing immersive virtual reality for up to 8 players. This is not your usual VR experience this is the pinnacle of free roam immersive gameplay. One moment is all it takes to be completely consumed in a world that will blow your mind forever.
At least two players required for Zero Latency game experiences.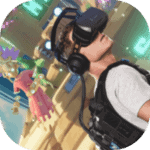 VR ESCAPE ROOMS
Prefer a VR experience that tests the grey matter and less of a calorie count. A slightly slower pace to the adrenaline fuelled Zero Latency experiences. Focusing on team work, problem solving and exploration of brand new worlds and scenarios. Two or four players can tackle fiendish challenges that will keep them coming back for more.
VR Escape games cater for 2 or 4 players only, will you escape?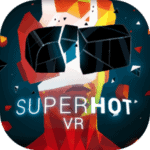 VR ARCADE
Looking for a first experience of VR? Looking to try a number of different VR games and experiences? Ideal for someone just finding their VR feet or an experienced gamer that likes a quick blast of adrenaline. Up to 4 players can play different games or hold a tournament with high scores in the same game.
Our VR Arcade caters for up to 4 players at a time?
Mind Blowing eGift Cards Exclusive to Priority
Use promo code O2PriorityVR21 to get 50% off a gift voucher that will blow minds. Valid for all experiences and at all locations (Birmingham, Nottingham and Wembley). Offer valid until 27th June 2021.
Give someone a gift that really will blow their minds
meetspaceVR brings the world's greatest virtual reality experiences all under one roof. From adrenaline fuelled free roam VR to co-operative problems solving in our virtual reality escape rooms there is something for everyone.
Your body becomes the controller and your mind believes it is all real! Get in the game and treat someone that deserves an out of this world immersive experience.
How eGift Cards Work
O2 exclusive electronic gift cards are delivered to an e-mail of your choice immediately or on a date that you specify. Gift cards can be redeemed at any of our stores and for any of our experiences including food and drink. Gift cards make great presents, incentives, rewards and recognition for a job well done.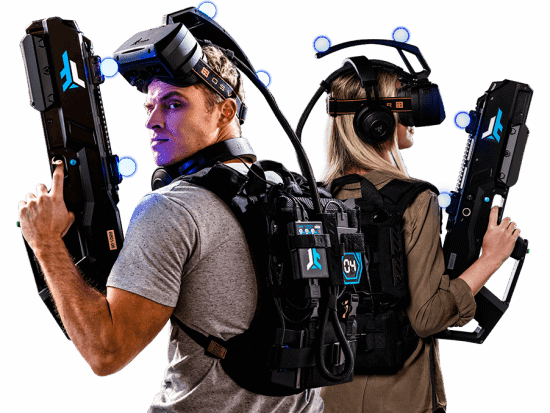 Players
Since October 2018 we have been blowing our customers minds with enthralling immersive virtual reality experiences that create special memories for all.
Games Played
We have a range of games that suit the adrenaline seekers as well as the problem solvers. Each game immerses you in strange new worlds that would be too dangerous in real life.
Gift Cards Purchased
Our gift cards never expire and are valid for all experiences at all our venues. Who do you know that deserves their mind blowing?

Ready for a new
Adventure?