In the midst of all the hectic preparations of the big day, it's easy to imagine the bride may forget all about the hen party. Well, that's highly improbable but plausible.
Regardless of whether she remembers or not, it falls on the maid of honour to plan the coolest hen do ever.
Now you don't want to go with the boring, old and conventional hen do ideas to celebrate the bride's big day.
In this article, we've found the most exciting and immersive VR hen do ideas to make the hen party legendary.
With some of the most exhilarating VR experiences, you won't have to worry about the hen party games or preparations. We've all got the coolest VR games and professional services all in one spot.
Now, let us take a look at some fun and adventurous VR hen do ideas!
VR Escape Rooms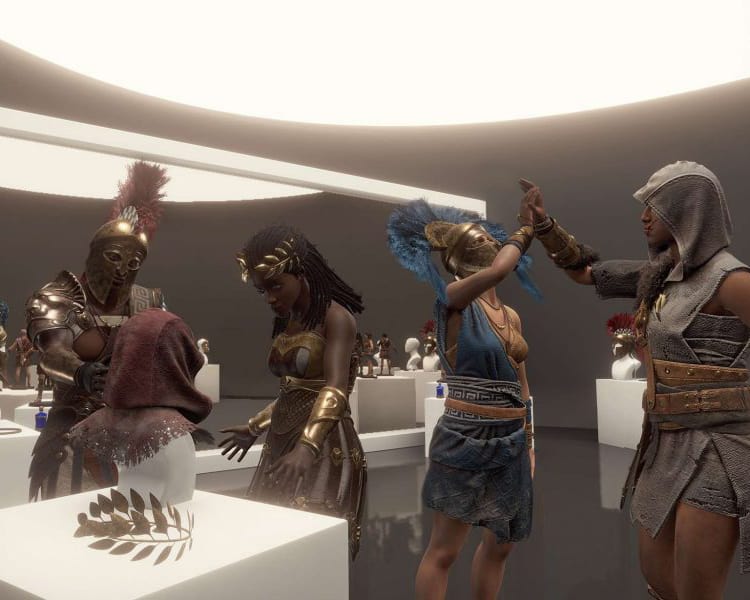 Kicking off our list of the best hen party ideas with the most interesting, petrifying and excitingly puzzling VR experience of all time, we bring you VR escape rooms.
From exhilarating adrenaline rushes to incredibly intelligent puzzles you and your best mates are going to have the time of your life. Our VR escape rooms involve a fully immersive experience where all the players are virtually trapped in a unique and fascinating adventure world.
Once the games begin, the players work together to solve a set of puzzles while battling their way through some adventurous and fearsome situations. With teamwork, fun storylines and out of the world experiences, VR escape rooms are guaranteed to increase the enjoyment of your hen party.
Zero Latency Free Roam VR Experience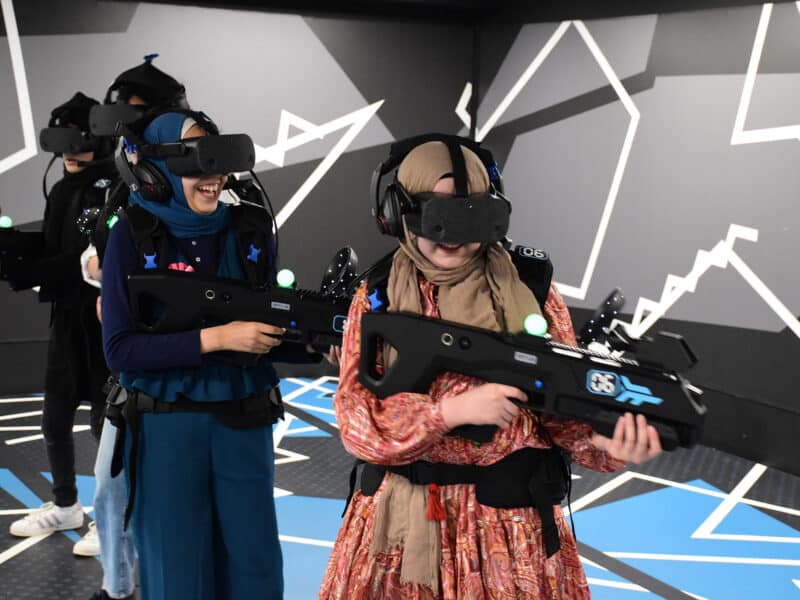 Free Roam Zero Latency, one of our most sought-after VR experiences, is a perfect fit for an adventure-filled and physically stimulating hen party.
With this immersive and strenuous experience, the hens will feel an intense workout of the mind and body alike, leaving them mesmerised and absolutely awestruck.
With a warehouse-size gaming arena and extremely intense VR games, you can jump, run, fight, walk and fly (not advisable) into the horizon of the fictional world. Experience one of the most exemplary VR hen do experiences and explore the boundaries of virtual worlds with a truly untethered VR experience.
Exclusive and Bespoke Private VR Experience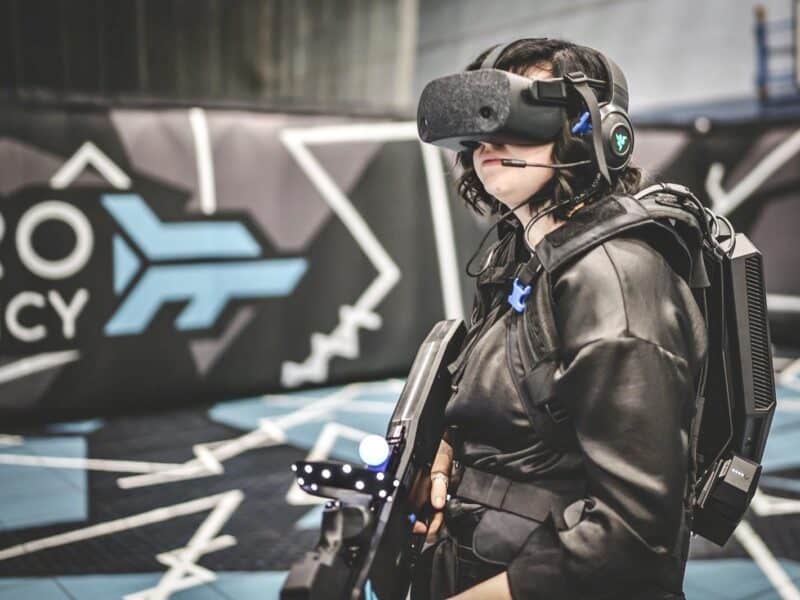 We have saved the most sensational and undeniably the best of the top hen do ideas for the last! Filled with VR games, puzzles, refreshments, alcohol, fun, thrill and everything else that makes a perfect hen do, we bring you a private VR experience like never before.
With our exclusive and bespoke private VR experience, we guarantee you the best hen do of your life. With a wide range of VR games to choose from, we offer the most amazing combination of VR experiences.
What's more, with our incredible party planning team and an exclusive, licensed bar, you won't have to worry about a thing. We will plan the most perfect party schedule for you with exceptional and elegant refreshments of your choice. All you need to do is pick up your phone and let us know about your preferences.
Choose MeetspaceVR for the Ultimate VR Hen Party
Hen parties are not just the celebration of a life of being single but also cheers to the incredible experiences ahead!
For one of the greatest nights of your best mate's life, you need to plan something big, exciting and memorable. Well, we've got that covered for you.
As we observed some of the most interesting VR hen do ideas for the hen party, you can take a pick to what suits your preferences the best and let us handle the rest.
With a bar filled with refreshments, private VR arenas filled with adventure and an experience abundant with passion, your hen party is a guaranteed hit.
To learn more about our games and experiences, visit our homepage or get in touch now!