Escape Rooms have exploded onto the scene in the last few years and have become extremely popular with audiences around the globe. You could be searching for a key, finding the combination for a safe or solving a riddle in a race against the clock.
People love to solve puzzles and the challenges faced in these rooms scratch that itch!
In recent years, the improvements made in VR technology have created a new series of possibilities that were previously impossible. One of these is virtual reality escape rooms! With experiences available in Nottingham, Wembley and Birmingham, meetspaceVR is bringing immersive VR puzzles closer to you.
Virtual Reality is widely considered to be the future of the gaming industry. Similarly, Escape Rooms are also rapidly increasing in popularity. As a result, the merging of these two ideas could be the future of the gaming industry.
Here are 8 reasons why we believe this to be true:
8 Amazing Reasons VR Escape Rooms are the Future of Gaming
Virtual Reality is More Intuitive and Accessible Than Ever
It's growing very quickly too! According to Grand View Research, the market value of Virtual Reality is currently around $15.8 billion (2020). Their estimates indicate that this will increase to $62.1 billion by 2027.
As VR technology improves, becomes more portable and is more widely known by the population it is easy to see this estimate coming true. The number of people owning a VR headset could soon reach the levels of ownership that the smartphone is experiencing.
Escape Rooms are Growing Because They Satisfy an Escape From Reality
Unofficial estimates show that a whopping 2,350 Escape Rooms were running in the United States in 2019. To put that growth into context, only 4 years earlier in 2014 there were just 24.
Similarly rapid growth has occurred in the UK, with over 1,500 running in 2019.
With more escape rooms comes more innovation. We are sure that Virtual Reality Escape Rooms will become more popular. It can be hard to find an escape from our busy day-to-day lives, and virtual reality provides that opportunity.
Experiences have opened in Wembley, Nottingham and Birmingham. You can check it out now, here
Developers like Ubisoft are Backing it
The most important part of an Escape Room is the game, and the games currently on offer are being developed by some of the biggest names in the business! Ubisoft and ARVI VR have developed a series of games that will test your teamwork and creativity.
You could Escape the Pyramids or Medusa's lair in the world of Assassins Creed. You could outrun a chainsaw-wielding maniac in House of Fear. The possibilities are endless. Delight and despair will be felt in equal measure!
As the market grows, the choice of games will grow with it. Be a part of the future and try it now!
It is Perfect for Corporate Team Building
Understanding the strengths and weaknesses of your team is vital, not only to solve the puzzles in an escape room but to tackle the challenges faced by businesses today.
What better way to determine these strengths and weaknesses than by racing against the clock to avoid nuclear attack or helping your friend escape from prison for a crime they didn't commit.
The exhilarating fun can help your team form a stronger bond whilst also relieving the stress of the workplace! Benefits all around!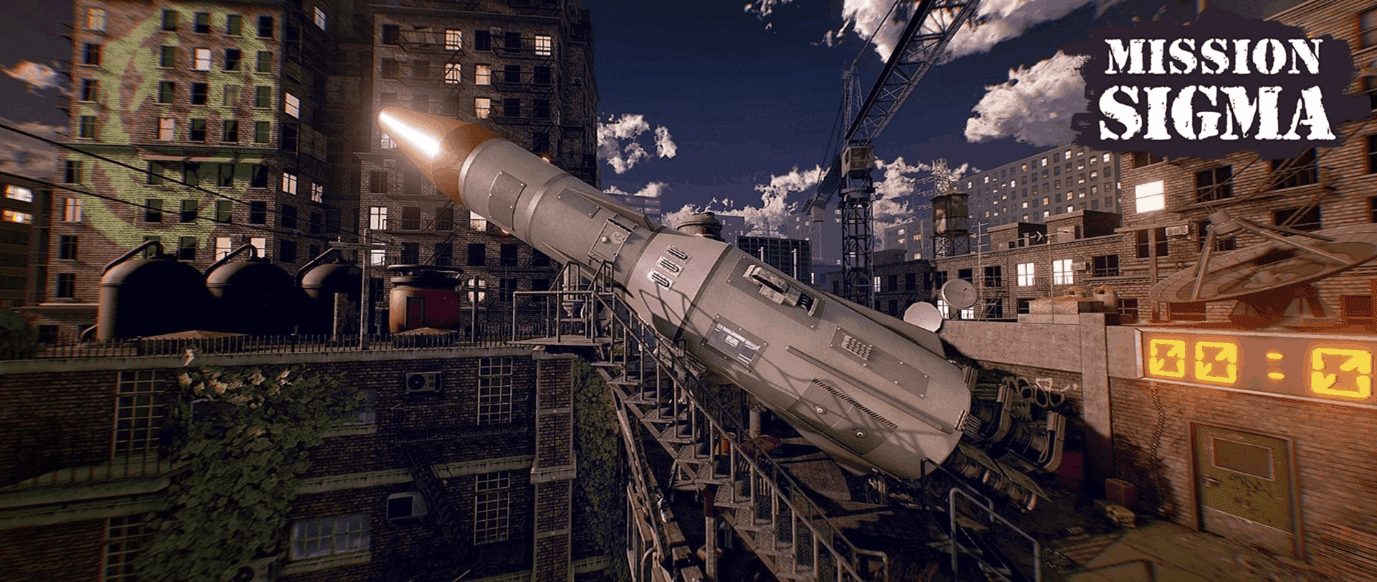 Gaming is Becoming More Social and Requires a Venue
The idea that the gamer lives in solitude is totally unfair! As games embrace multiplayer modes more than single player, our gaming experiences are becoming more social.
The ultimate extension of that will be Virtual Reality Escape Rooms, combining the physical advantages of an escape room with the creative advantages of a virtual environment.
VR Escape Rooms will bring people who love to escape reality through video games closer together.
Virtual Reality Technological Improvements
VR has always offered users an unrivalled level of immersion. In recent years, ZeroLatency has developed technology which allows users to explore warehouse-scale spaces, completely untethered and free-roam. Your body is the controller and your mind believes it's real.
Now that the technology is in place to move around your environment, the next frontier is to feel your environment.
Imagine you could pick up a key and feel it in your hand. Feel the cold metal against your fingers. The engineers at Swiss Federal Institute of Technology Lausanne are currently working towards this by designing a haptic feedback skin which uses vibrations to enhance virtual reality immersion.
By extending the senses stimulated in Virtual Reality, we are moving closer to an experience that is seamless with reality.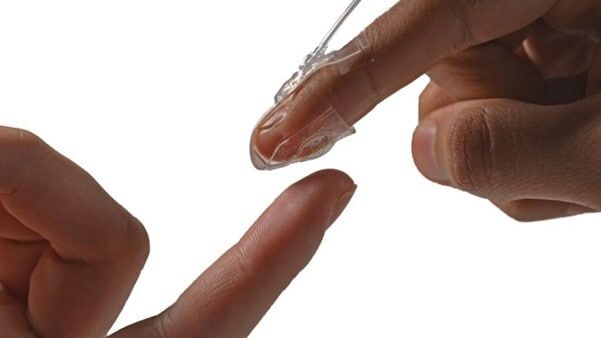 Unreal Engine 5 is Supercharging Gaming Progress
As the hardware improves, so does the software. Powerful new gaming engines are consistently being released, like the new Unreal Engine 5.
With its release, game developers are now able to 'achieve photorealism on par with movie CG and real life'.
Video Games developed for virtual reality using this engine will have the most realistic graphics of any VR game to date. Virtual Reality just got more real!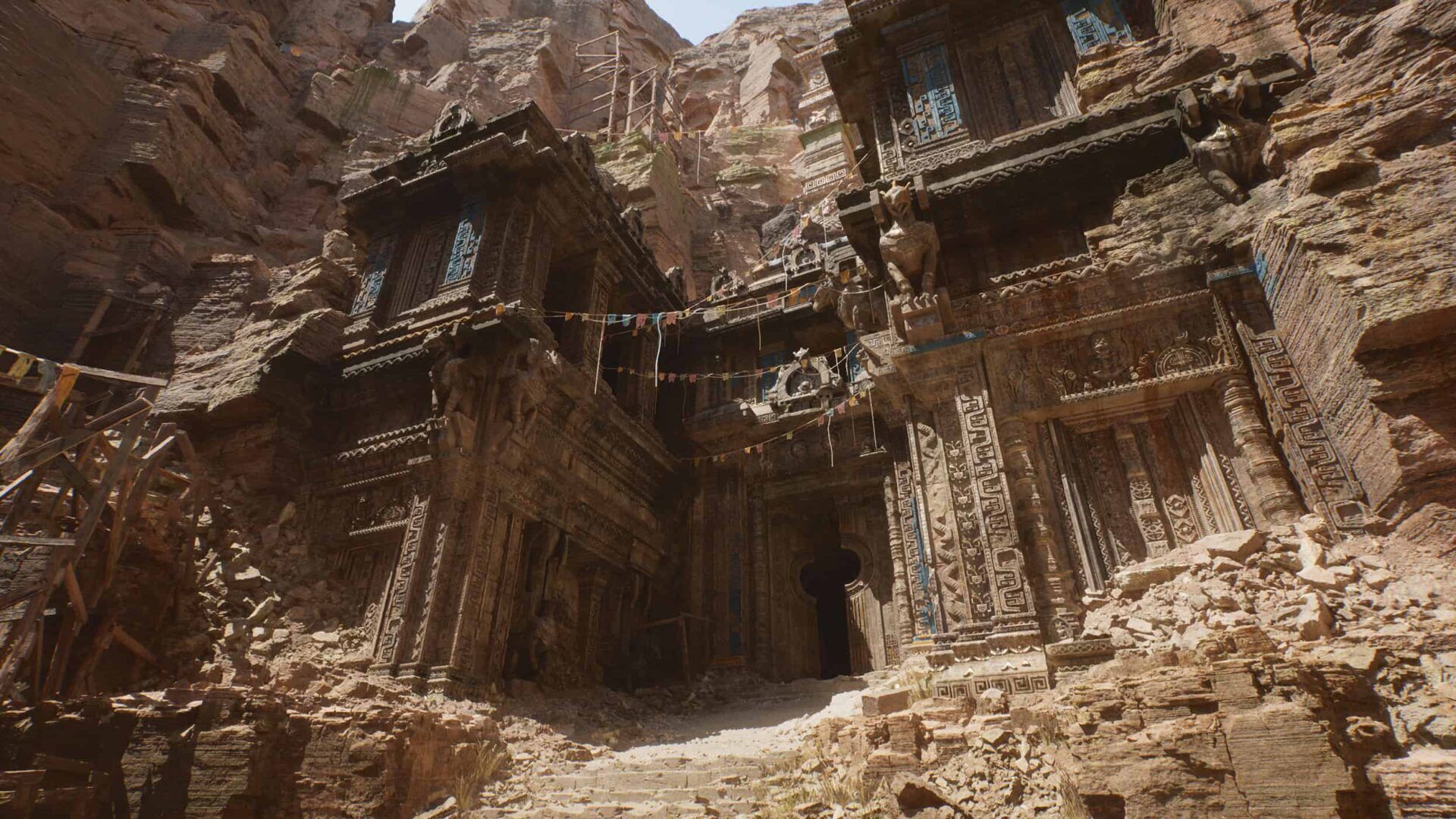 The Possibilities are Endless
The great appeal of video games has been their ability to transport you to a different world and live out your fantasies.
We are still only at the start of the VR Escape Room revolution. As time progresses and interest increases, the scope of the worlds available for you to explore and escape will increase.
Limitless worlds mean limitless possibilities for you to enjoy!
Conclusion
VR escape rooms are the future of the gaming industry. They combine two extremely popular forms of entertainment into one seamless experience.
At meetspaceVR, we have achieved this balance. Whether you are escaping prison, a lost tomb, or a chainsaw-killer, you will feel like you are there. The spine-chilling realism will leave you astounded and with a smile on your face!
With experiences available now in Nottingham, Wembley and Birmingham, escaping reality just got a step closer!
So why not give it a go? You will be able to tell your friends you knew about it before it was mainstream!