To book or just check our available VR experiences at your local MeetspaceVR, please select a location below.
Get answers to all of your questions, such as:
- What are the age restrictions?
- Can I wear glasses?
- How to book with a gift card?
- Is parking available?
- How much are tickets?
Please contact us if you have any questions about our many experiences!
Check out what event we have coming up and book your place!
Give the ultimate gift!
Our gift cards are delivered to an e-mail of your choice immediately or on a date that you specify. Gift cards make great presents, incentives, rewards and recognition for a job well done. Our Gift Cards never expire and can be used for any experience and at all locations!
Give the ultimate gift of a MIND-BLOWING Virtual Reality experience with a meetspaceVR gift card!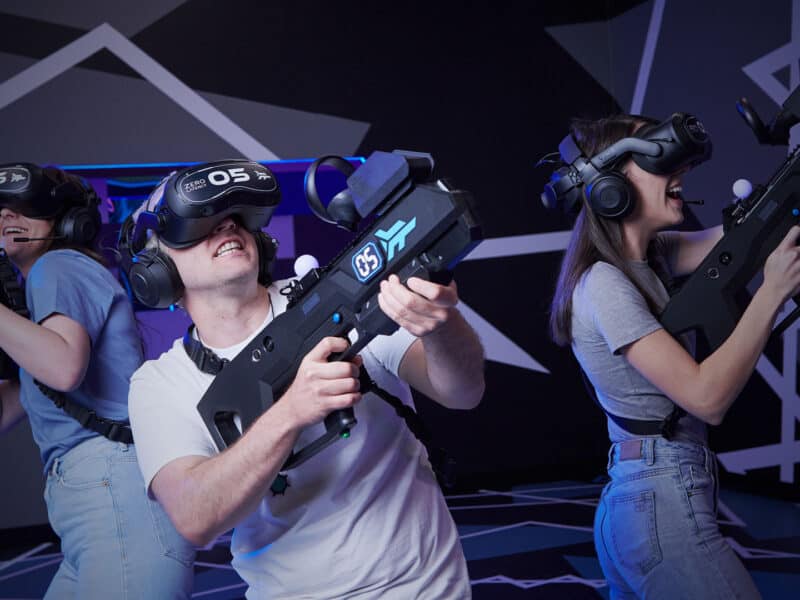 Black Card Membership
When you buy a Gift card for £250, not only does the holder get the e-gift card. We will also create our digital Black Card that will give 20% off any experience at any store. You get a link to set up our Black Card app on your phone.
The 20% offer includes private hire outside of normal operating hours as well as food and drinks. Our Black Cards never expire and will give mind-blowing memories for years to come.
PLAYERS
Since October 2018 we have been blowing our customers minds with enthralling immersive virtual reality experiences that create special memories for all.
GAMES PLAYED
We have a range of games that suit the adrenaline seekers as well as the problem solvers. Each game immerses you in strange new worlds that would be too dangerous in real life.
GIFT CARDS
Our gift cards never expire and are valid for all experiences at all our venues. Who do you know that deserves their mind blowing?

MeetspaceVR :: Join our list of past players and future players. Our Free Roam VR and Escape Room experiences will quite simply blow your mind.
Just sign up to our newsletter and we'll keep you in the know.
Only Early Access members will be in with a chance of being invited to our Launch Parties for new venues.
We'll also give you a little piece of reality right now so you can step into our virtual worlds very soon.